Lip oils are exactly what they sound like they are: They're oils, but for your lips. But to get a little more granular about it, lip oils combine the shine and tint of a gloss (think less stick, more slip) with the moisture-sealing properties of a balm and, occasionally, the deep-healing of a treatment. The best lip oils are a little bit of this, a little bit of that, like that old Santana-Michelle Branch song that's definitely stuck in your head now (sorry).
Because lip oils are made of highly concentrated blends of plant-derived, vitamin-enriched oils, they can act as emollients and/or occlusives — so they'll soften and condition lips, and seal in moisture, but they won't necessarily impart moisture. For that, you need a humectant, which hydrates skin at a cellular level (or to put it in layman's terms, they attract moisture). So if your lips are extra-dry, try applying a lip serum that actually contains a humectant, like hyaluronic acid or glycerin, before swiping on your lip oil.
Otherwise, there are lots of uses for lip oils. Glide an oil over your lipstick for extra shine, under lipstick to prevent dryness and cracking in a matte finish, wear it on its own in lieu of a lip balm or gloss, or put it on before bed as an overnight treatment.
Whether you're looking for a wash of color, a conditioning solution for chapped lips, or you just like the idea of coating your lips in a rich, nourishing oil (I'm not sure who wouldn't like that idea), I've got you covered. Here are just three of the best lip oils you can get.
1. The Best Plumping Lip Oil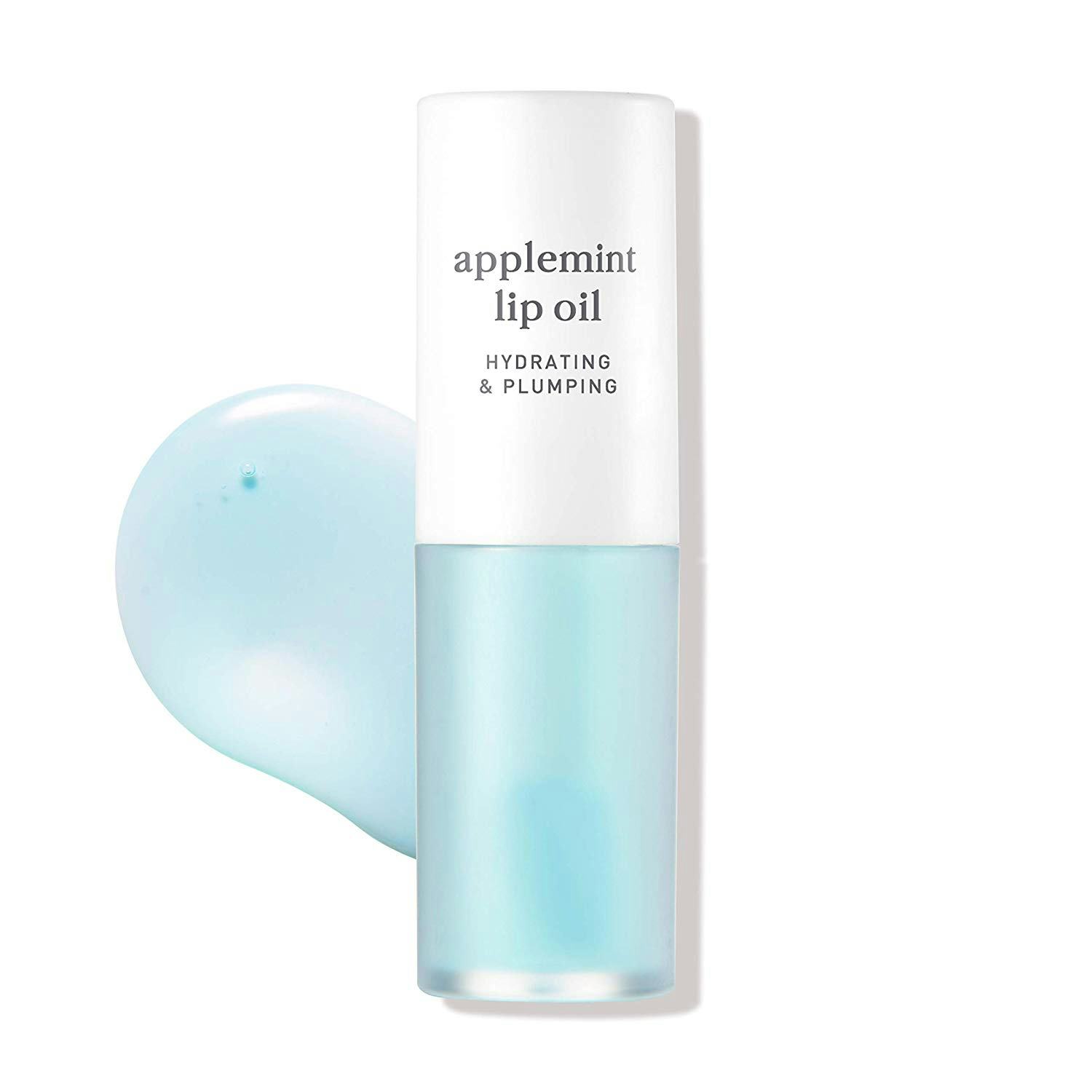 This Nooni Applemint Lip Oil is spiked with tingly, skin-stimulating mint and ginger extracts, which makes this feel like an updated version of that painful (but great) DuWop Lip Venom we all wore in middle school. Is it a viable swap for injections? Definitely not. But this Korean lip oil is a less invasive way to temporarily cheat your way to plumper lips. It contains tons of nourishing ingredients, too, like conditioning jojoba oil and skin-sloughing apple water, and its fluid, spillable texture feels comfy and refreshing on the lips. I also like its spongy doe-foot applicator, which is reminiscent of a lip gloss. Or that Lip Venom I'm digging out of my makeup storage.
If you're into this product, also try the Nooni Applecoco Lip Oil for its more concentrated, skin-smoothing formula, or the brand's Appleberry Lip Oil for a sheer, apple-red tint.
2. The Best Lip Oil For Conditioning Chapped Lips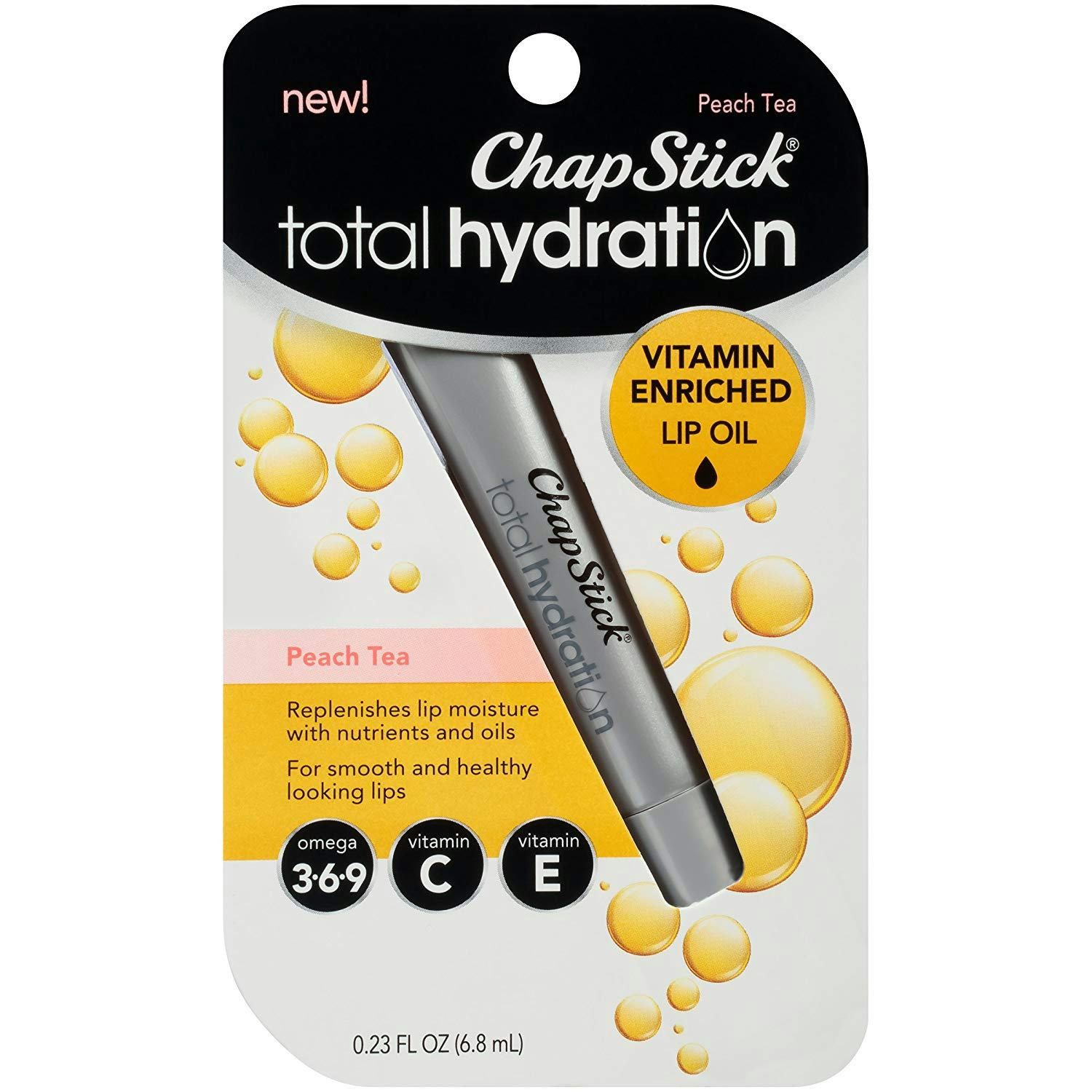 If you want your lip oil to err more on the "treatment" than the "makeup" end of the spectrum, go straight to the source of all that is good and affordable in lip care: ChapStick. This ChapStick Total Hydration Vitamin Enriched Lip Oil is packed with oils containing healing and conditioning properties, like vitamin E, vitamin C, and all the omegas you could ask for (3, 6, and 9, specifically). It also contains caprylic/capric triglyceride, a coconut oil derivative that softens chapped skin and seals in moisture.
Lots of reviewers use this lip oil as an overnight treatment, but there's no reason why you can't use it at all hours of the day — especially when the weather gets cold, or if you're preternaturally gifted with chapped lips year-round. And you can still use this as a colorless lip gloss stand-in: It'll give your lips a non-sticky sheen, and its decidedly non-clinical flavors (it comes in Peach Tea and Sweet Nectar) lend this lip oil a makeup-y feel.
3. The Best Tinted Lip Oil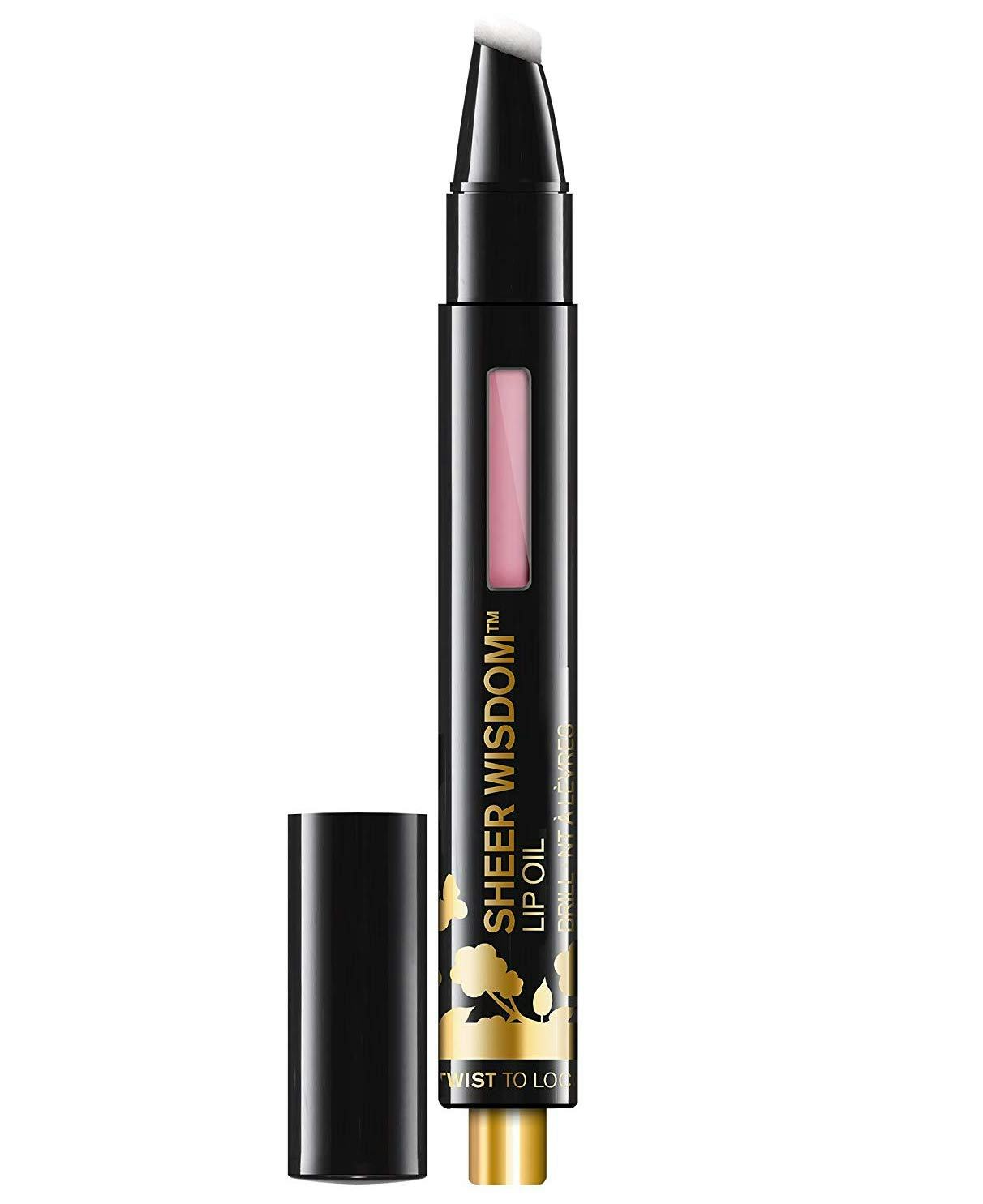 Go for the Butter London Sheer Wisdom Lip Oil if you're looking for an extra-nourishing swap for your usual lip gloss or stain. This luxe click-pen deposits a film of sheer color, while unintentionally dessert-inspired ingredients, like chia seed oil and Tahitian coconut oil, provide skin with softening benefits. The formula is a little creamier than the other lip oils on this list, which just makes it more effective at delivering all that gorgeous pigment. They're pretty on their own, or layered over a matte lipstick if you want to DIY your own color/finish combo.
Butter's Sheer Wisdom Lip Oils are available in six wearable shades, all of which you can buy on Amazon through the links below.
Available shades: Ballet Blush, Buff, Cinnamon Spice, Dusty Mauve, Rich Nutmeg, Royal Blood
Elite Daily may receive a portion of sales from products purchased from this article, which was created independently of Elite Daily's editorial and sales departments.
Studies referenced:
Moisturizers: The Slippery Road Anisha Sethi-Tejinder Kaur-S Malhotra-M Gambhir – https://www.ncbi.nlm.nih.gov/pmc/articles/PMC4885180/
Source: Read Full Article