Chelsea Handler always knows how to have a good time and her birthday is no different. Handler turned 45 on February 25 and she celebrated in style by going skiing down a mountain without pants with a drink in hand and smoking as well. But that's not the only way Handler decided to commemorate the special occasion.
Chelsea Handler smokes out of a birthday cupcake
To celebrate her "birthday week," Handler decided to smokefrom a birthday cupcake and post it to Instagram. She gives a short speechtalking about her birthday.
"It's my birthday week and I can rip from a cupcake if Iwant to," Handler captionedthe post.
There's also a photo accompanying the video of Handlerholding up the cupcake that says, "Happy Birthday."
Fans react to Handler's latest post and she even replies to a few comments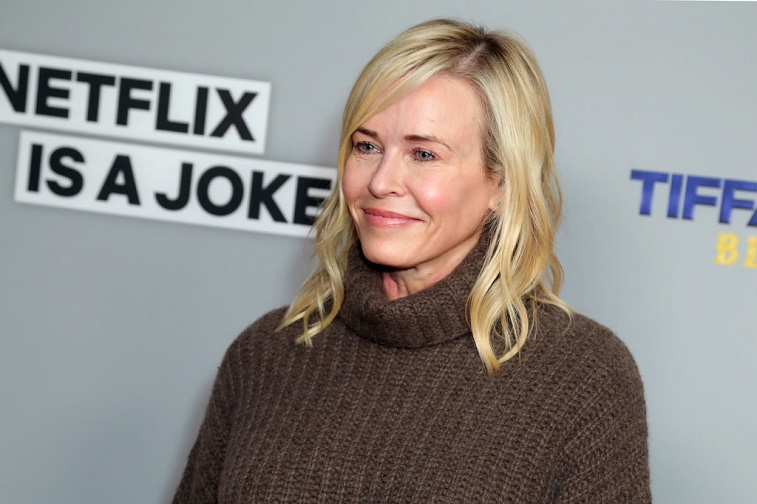 Many fans commented on Handler's post and some of them even received a response back from Handler herself. "Can we be friends???? 😍😍😍," someone asked Handler.
"We already are friends," Handler replied.
Another fan admitted to thinking Handler is "great." "Sorrybut I think you're great," the Instagram user wrote.
"Don't be sorry, girl," Handler told her fan.
Another fan also told Handler how "great" she is. "THE GREAT!!! Is SO GREAT. As are you. And we are all so lucky to have your humor and wisdom. 👏🙌😊🙏HAPPY BIRTHDAY @chelseahandler," the user said.
"Thank you, sister. Right back at you!" Handler acknowledged.
1 fan wants Chelsea Handler to watch out for her bangs
One concerned fan has some wise advice for Handler: "Watchur bangs 😂💫."
Handler had a hilarious response to those words of advice. "No ****. I've burned off almost all of my front hair," Handler said.
Many other fans wished Handler a happy birthday as well. The love kept pouring in for Handler's special day. People seem to love and appreciate her epic brand of humor.
This isn't the first time Handler has done something on social media that people can't stop talking about.
Handler went skiing without pants to celebrate her birthday and she madesure to post it
Handler didn't just stop there. She decided to celebrate in a big way when she went on a ski trip that was more than a little eventful. She posted some photos and videos showing all the fun she had, which included skiing without pants while drinking and smoking at the same time. She was at least wearing a helmet though.
"Skiing into 45 with my margarita, my marijuana, and mymountain! #whoneedspants #birthdaysuit," Handler captioned the post.
The video shows Handler skiing quite impressively while holding a drink in one hand and smoking in the other. She is still wearing a helmet and a jacket, but no pants. It's hilarious and fans are seriously here for it. They appreciate her idea of a good time.
Hopefully Chelsea Handler's birthday was everything she was hoping it would be. Her fans certainly couldn't ask for more.
Source: Read Full Article