These days, Jill Duggar is something of a Duggar family rebel. The mom of two has broken with many of her conservative family's traditions. She's ditched long skirts for skinny jeans and is sending her oldest child to public school rather than homeschooling him. She's also spoken out about her strained relationship with some of her extended family following her and her husband Derick Dillard's exit from the TLC reality series Counting On. 
To get an idea of how much Jill has changed over the years, you just need to look at some clips of her on the Duggar family's first reality show, 19 Kids and Counting. In one episode, she and her sisters spoke to a group of young women about dating, and Jill warned them about a seemingly harmless activity she felt might lead them into trouble. 
Jill Duggar said reading romance novels can 'stir up desires' 
In a clip from the 19 Kids and Counting episode, Jill and her sisters Jessa, Jinger, and Jana Duggar sit down with a group of other women to talk about some of their experiences, particularly around dating and relationships. 
During the chat, Jill had some advice on keeping "purity" in mind when approaching romantic relationships. She suggested staying away from even seemingly innocent activities that might lead a person down a potentially dangerous path. 
"It's good to stay away, even from romance novels," she said. "Because a lot of times those just stir up desires in our heart as young ladies that cannot be righteously fulfilled."
The '19 Kids and Counting' star warned people to not let their imagination run away with them 
In general, Jill — who married her husband in 2014 — cautioned people against indulging in romantic daydreams.
"Don't take everything as, 'Oh, he likes me,'" she said. "And then you start, like, dreaming about your first name with his last name and all that. It's easy to do. It is easy to do. All of us have done it."
During their talk, Jessa also urged the other girls not to "go beyond limits and be flirtatious or really giddy," when interacting with guys.
The Duggar family has a conservative approach to dating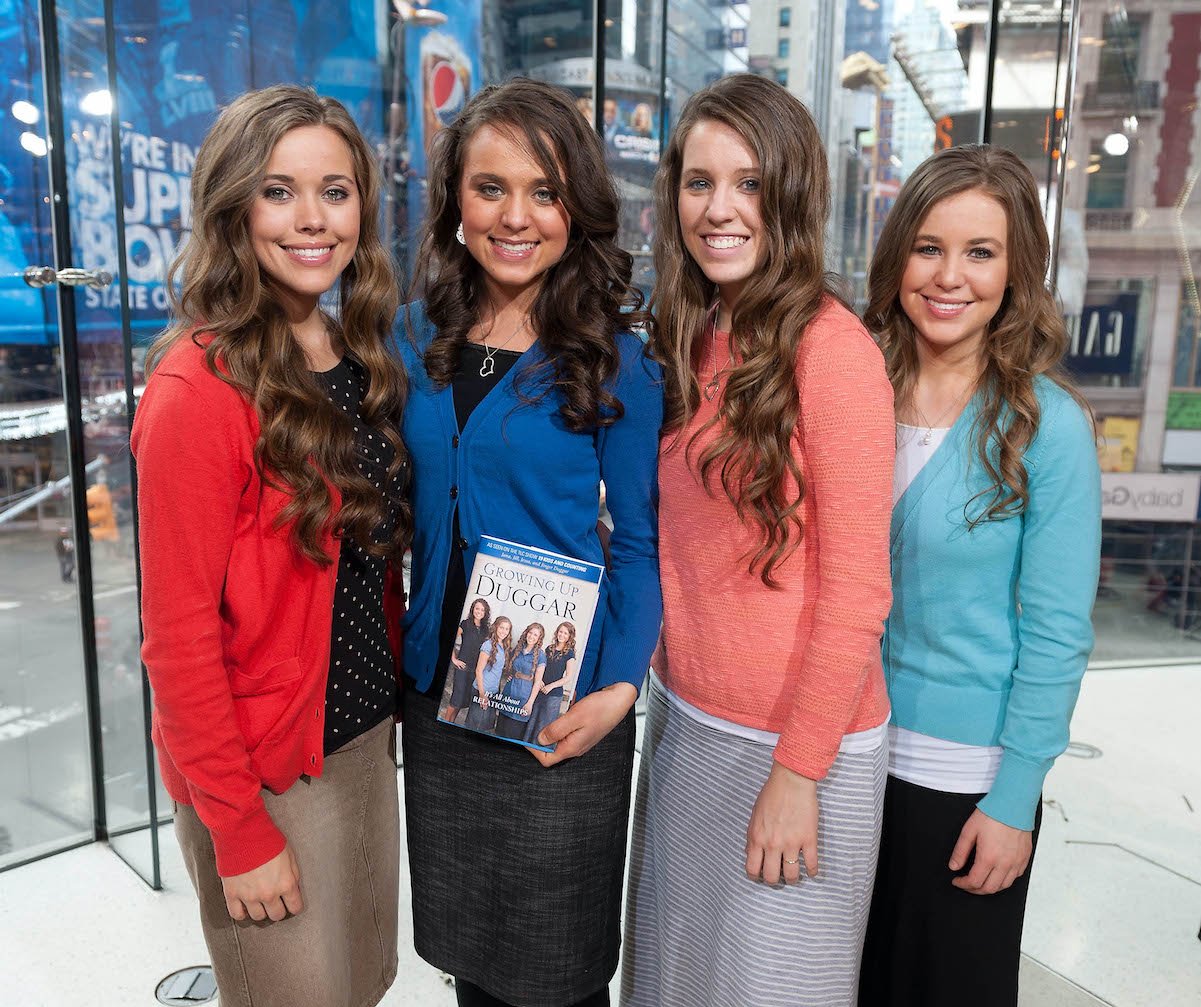 Jill and her sister's advice was rooted in their family's ultra-conservative beliefs about dating and relationships. The Duggars only pursue relationships they believe might lead to marriage. 
"We kind of call it 'dating with a purpose,'" Jessa explained. "And it really means that you're not going to go frivolously date this person, date that person and give away pieces of your heart to these different people. You're going to save your heart for one person and date with a purpose."
Men have to get approval from dad Jim Bob Duggar to date one of his daughters. And getting the OK is no easy process. In their new book The Hope We Hold, Jinger Duggar's husband Jeremy Vuolo recounts receiving a 50-page questionnaire from Jim Bob after he asked for permission to court Jinger. He described it as "the longest job application I'd ever filled out." 
Check out Showbiz Cheat Sheet on Facebook!
Source: Read Full Article