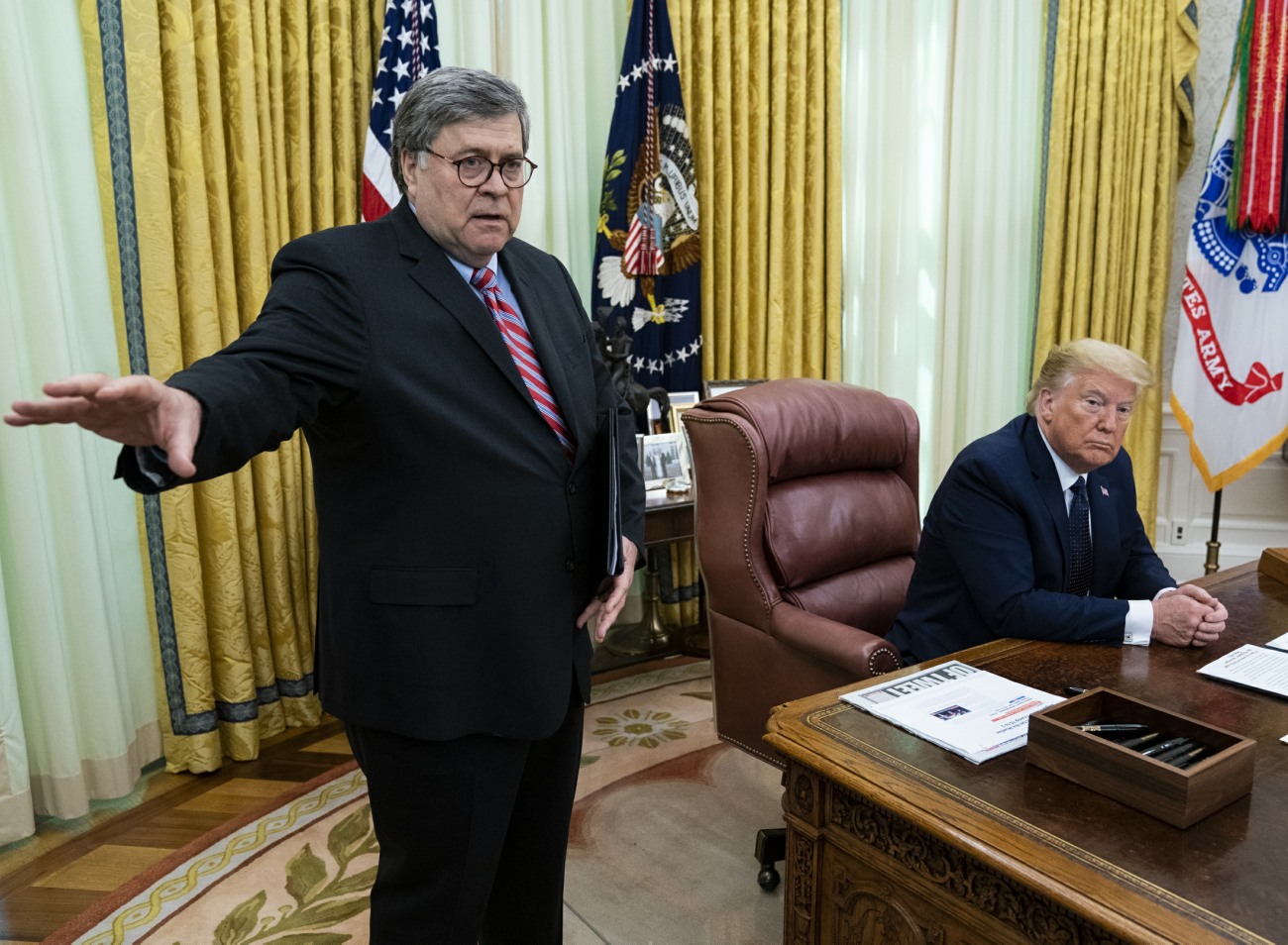 When President-elect Joe Biden announces his pick for Attorney General, it will feel like Christmas morning to me. One of the things which has upset me the most the past four years is seeing how the Obama-era Eric Holder-DOJ was turned into this cesspool of mafia types and bullsh-t. AG Jeff Sessions was an awful little hobbit, but the Sessions era was the golden age compared to the DOJ under AG William Barr. I still would love to see Biden choose Eric Holder as Attorney General again, or maybe Sally Yates (which would be AWESOME). Biden will have to remake Justice and there should be mass firings, but I doubt Biden will do it that way. Speaking of mass firings, Donald Trump seems to want his last 48 days in office to be spent on petty grudges and tweet-firings. Trump is apparently really, really mad at his mob lawyer William Barr:
President Trump remained livid at Attorney General William P. Barr on Wednesday, with one senior administration official indicating there was a chance Barr could be fired — not just for his public comments undercutting Trump's unfounded claims of election-shifting fraud, but also for steps he did not take on a probe of the FBI's 2016 investigation into Trump's campaign.

A day after Barr told the Associated Press that he had "not seen fraud on a scale that could have effected a different outcome in the election," Trump continued to complain about his attorney general, people familiar with the matter said. One senior administration official said there was a chance Trump would fire his attorney general and asserted that the president was not merely frustrated over Barr's fraud-related assertions. The person said that several people are trying to persuade Trump not to do so. Like others, this official spoke on the condition of anonymity to discuss internal deliberations.

Trump, the official said, was perhaps even angrier that Connecticut U.S. Attorney John Durham did not issue a public report of his findings before last month's election, and that Barr had secretly appointed Durham as special counsel in October, giving him extra legal and political protection to continue the work he started a year ago. Durham is examining whether crimes were committed by law enforcement during its 2016 investigation of whether Trump's campaign coordinated with Russia.

"A lot of it is Durham," the official said. A Justice Department spokeswoman declined to comment.

Asked at a news conference Wednesday whether Trump still had confidence in Barr, White House press secretary Kayleigh McEnany said, "The president, if he has any personnel announcements, you will be the first to know it."
[From Washington Post]
Oh no, what will do as a nation if Donald Trump fires his sycophantic Attorney General – who spent the bulk of his tenure acting as Trump's personal attorney – in the last 48 days of the Trump presidency? What will we do as a nation if Trump decides to fire everybody in Justice? Won't Joe Biden just cry himself to sleep in his basement for weeks if Trump does all of the house-cleaning in DOJ and Biden gets to appoint everybody from scratch in January, with no Trump-era holdovers? That would be awful! It would be as awful as all of those Republicans writing in Trump's name in the Georgia special election! As libs, we would be so owned. It breaks my heart just to think about it.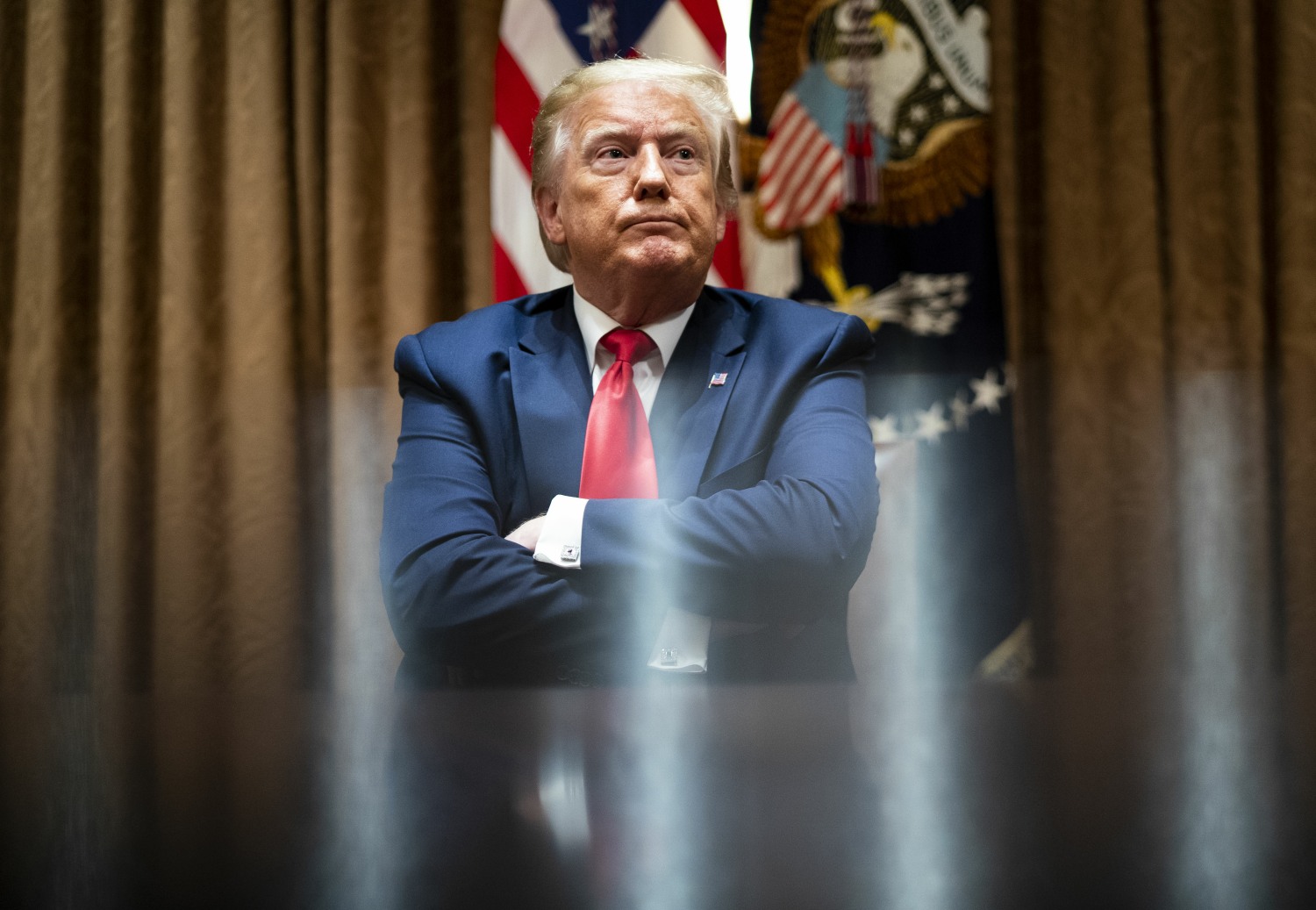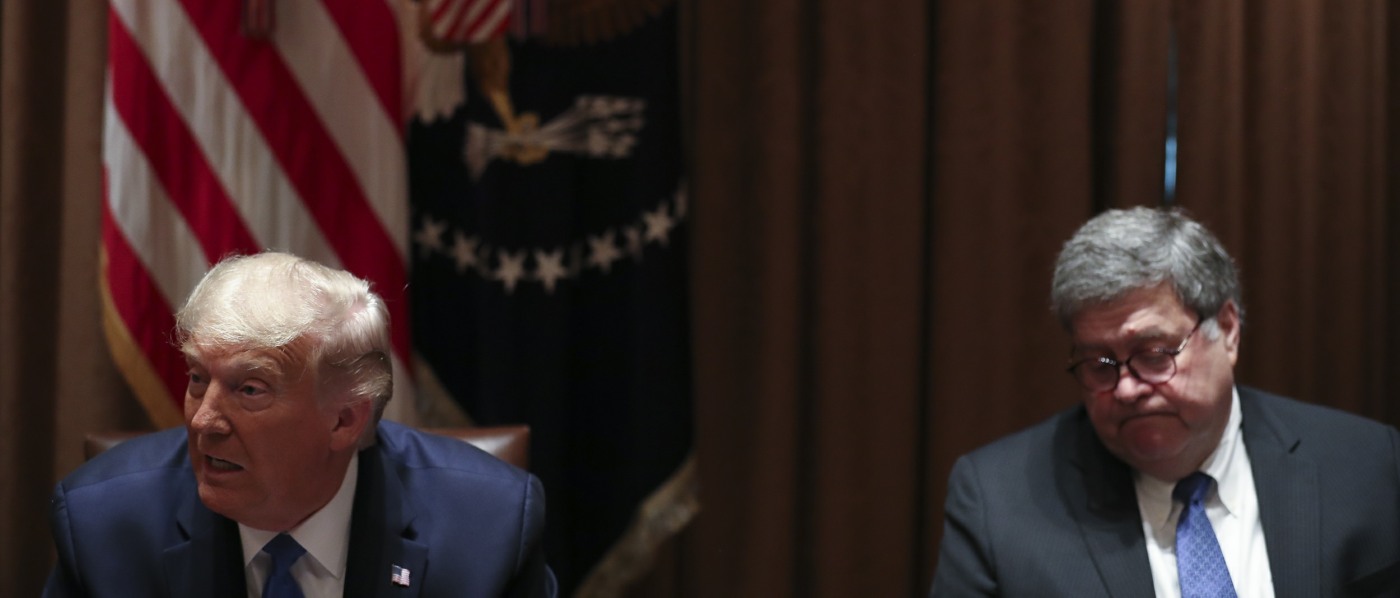 Photos courtesy of Avalon Red.
Source: Read Full Article