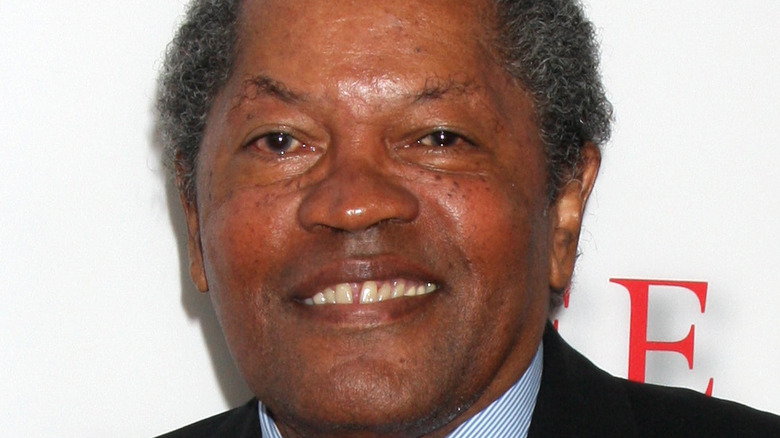 The entertainment world is mourning the loss of Clarence Williams III. His manager announced on June 6, via ABC News, that the veteran actor died of colon cancer two days prior, at age 81.
Williams, a seasoned theater and film performer, is perhaps best known for playing Lincoln "Linc" Hayes in "The Mod Squad." The show — which debuted in 1968 and ran for five seasons — starred Williams, the late Peggy Lipton, and Michael Cole as three troubled young adults who work as undercover cops in order to avoid jail time, per IMDb. Their youth and connections allowed them to go incognito at a high school, a counter-culture newspaper office, and other crime scene environments. Williams was one of the significant Black actors to appear on a major prime-time show during the ongoing civil rights movement, along with other pioneers like Diahann Carroll ("Julia") and Nichelle Nichols ("Star Trek").
Following "Mod Squad," WIlliams went on to play Prince's father in the acclaimed 1984 film "Purple Rain." Other highlights of his career include appearances in "Half Baked," "I'm Gonna Git You Sucka," "Sugar Hill," "52 Pick-Up," and "The Butler."
This is how celebrities are paying tribute to the late actor.
Celebrity tributes poured in for Clarence Williams III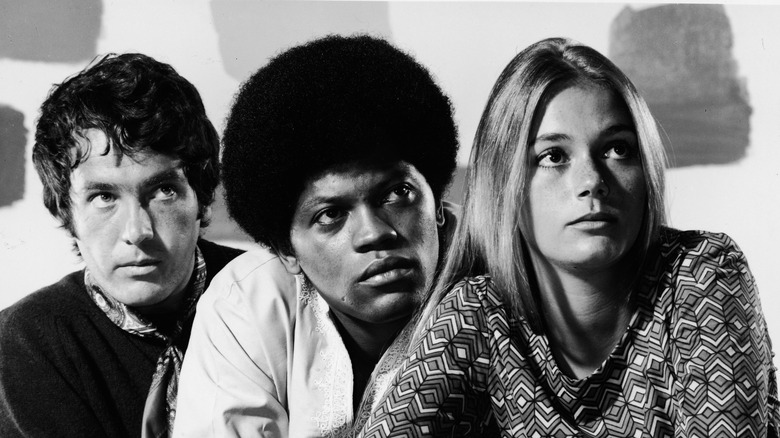 Harlem-born Clarence Williams III was raised by his grandparents, both professional musicians; his father was a musician as well (via New York Daily News). He made his acting debut in 1958 in a play produced at the Harlem YMCA, which happened to star Cicely Tyson, according to The Hollywood Reporter. Following a stint in the military, he returned to the stage and was nominated for a Tony for the play "Slow Dance on the Killing Ground." From there, it wasn't long before he was tapped for "Mod Squad." Some of his other TV appearances included "Twin Peaks," "Star Trek: Deep Space Nine," "Law & Order," and "Everybody Hates Chris," per IMDb.
The news of Williams' death was met with shock and sorrow from both fans and former colleagues. Writer-director-producer Lee Daniels tweeted, "An extraordinary actor. Revolutionary. Ahead of his time. What an honor to work with this man on THE BUTLER. Rest in Power." 
Musician Lenny Kravitz wrote a heartfelt tribute: "When I was a kid growing up in NYC Clarence Williams III was a face on TV that I identified with and that inspired me. From the Mod Squad, to Purple Rain and Sugar Hill, he always performed with dynamic energy. Rest in power, king." 
Kellie Martin, who worked with Williams on the miniseries "Mystery Woman," wrote: "So sad to hear about the passing of the wonderful actor #ClarenceWilliamsIII Working with him on Mystery Woman was an honor. Rest In Peace, my friend."
Source: Read Full Article