Attention all home chefs: Le Creuset's Factory to Table sale is finally here! Now through April 19, you can score up to 50 percent off the French brand's grill pans, casserole dishes and, yes, the Dutch Oven. (Be still, my heart.)
You don't need to be the next Ina Garten to know that Le Creuset is the gold standard of cookware. The enamel cast-iron interior heats evenly and efficiently, while the fun colors offer plenty of table appeal. But, while Le Creuset is a favorite amongst rookies and professional chefs alike, the brand is quite pricey, might I say. As its biggest shopping event of the year, Le Creuset's Factory to Table sale lets us buy these essentials at a rare discount—and for that, I am forever grateful.
But, hurry! This sale will be over before you know it. For inspiration, take a look at some of the best deals, below. All you need to do is choose your favorite color…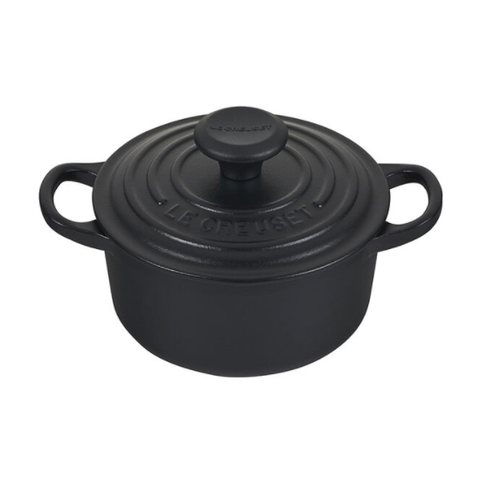 $160 $90 (40% off)
Buying a Le Creuset Dutch oven for under $100 sounds like an urban legend, but thanks to the Factory to Table sale, it can actually happen.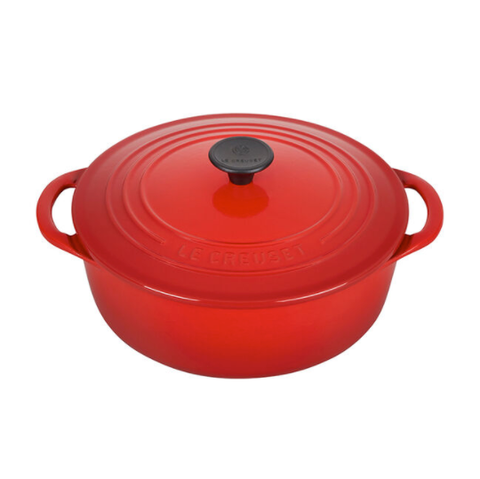 $245 $147 (40% off)
Or, if you want to have enough space for seconds, this shallow option is like the Goldilocks of Dutch ovens.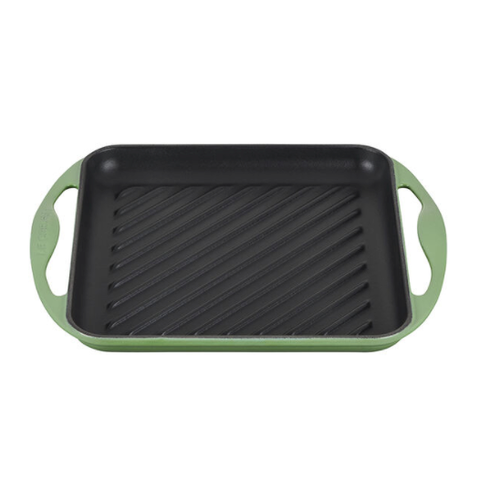 $135 $81 (40% off)
Thanks to Le Creuset's Square Skinny Grill, you can enjoy barbecue season year-round. This slim option fits nicely over your stovetop, offering an easy way to whip up burgers, brats and charred veggies.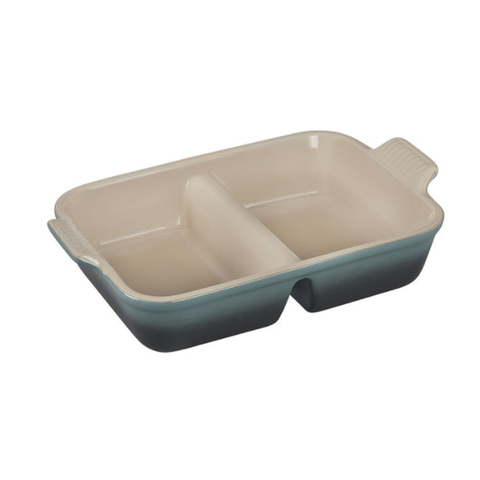 $85 $42.50 (50% off)
Thanks to this innovative pick, you can cook two things at once! The divided design makes this perfect for cooking bacon-packed macaroni and cheese, plus a vegetarian option.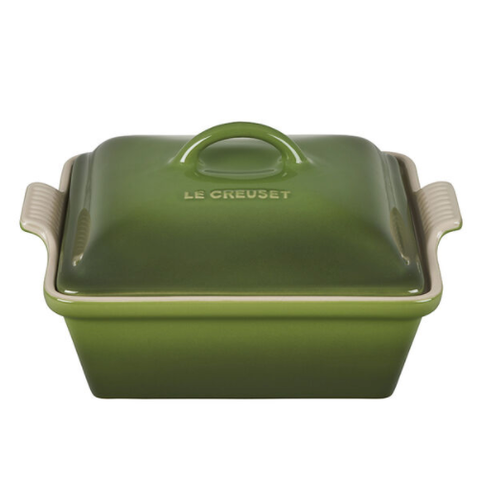 $100 $50 (50% off)
Your creamy casseroles will taste that much better when cooked in this dish. The magic lies in its stoneware construction, which maintains even temperatures and prevents scorching.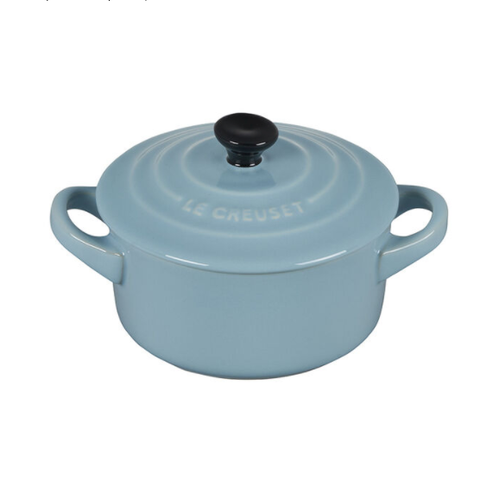 $28 $14 (50% off)
Looking forward to hosting your next dinner party? Buy a bunch of these mini cocottes—on sale, obviously—to dress up your tablescape.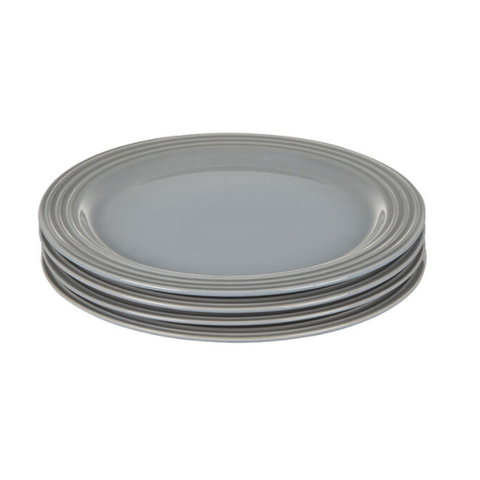 $80 $40 (50% off)
Speaking of tablescape, match your dinnerware to your cookware with these charming plates.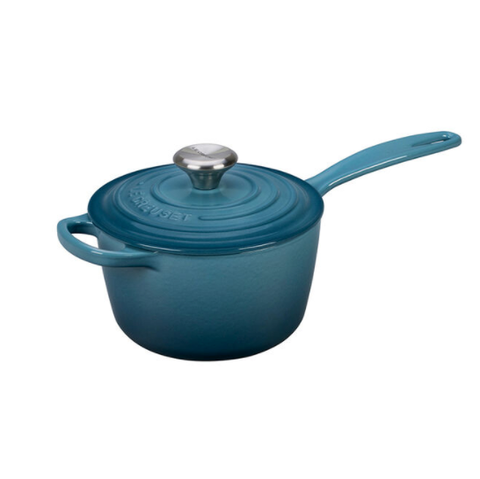 $195 $117 (40% off)
Whether you're making bolognese from scratch or reheating soup, you're bound to get a lot of mileage out of this saucepan.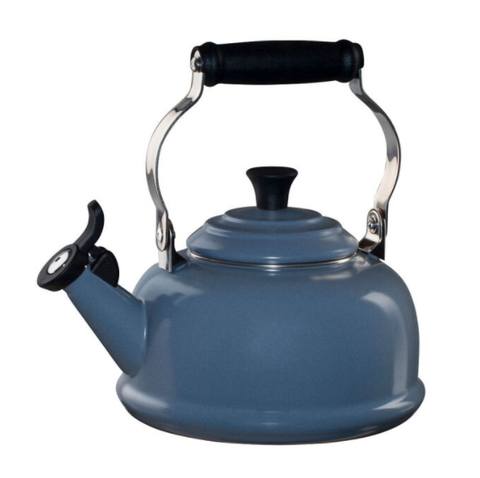 $100 $50 (50% off)
Can't start the day without a jolt of caffeine? Take your tea time to the next level with this sweet kettle. (It even whistles when your water is nice and hot!).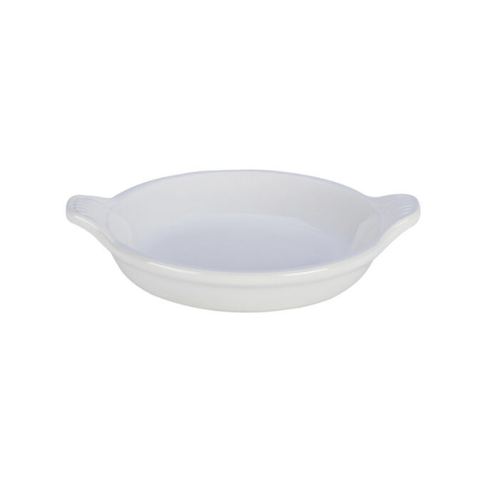 $16 $8 (50% off)
As far as we're concerned, you can never have too much Le Creuset. Make your desserts even sweeter with this crème brûlée dish. (Psst…it's currently on sale for $8.)
Source: Read Full Article