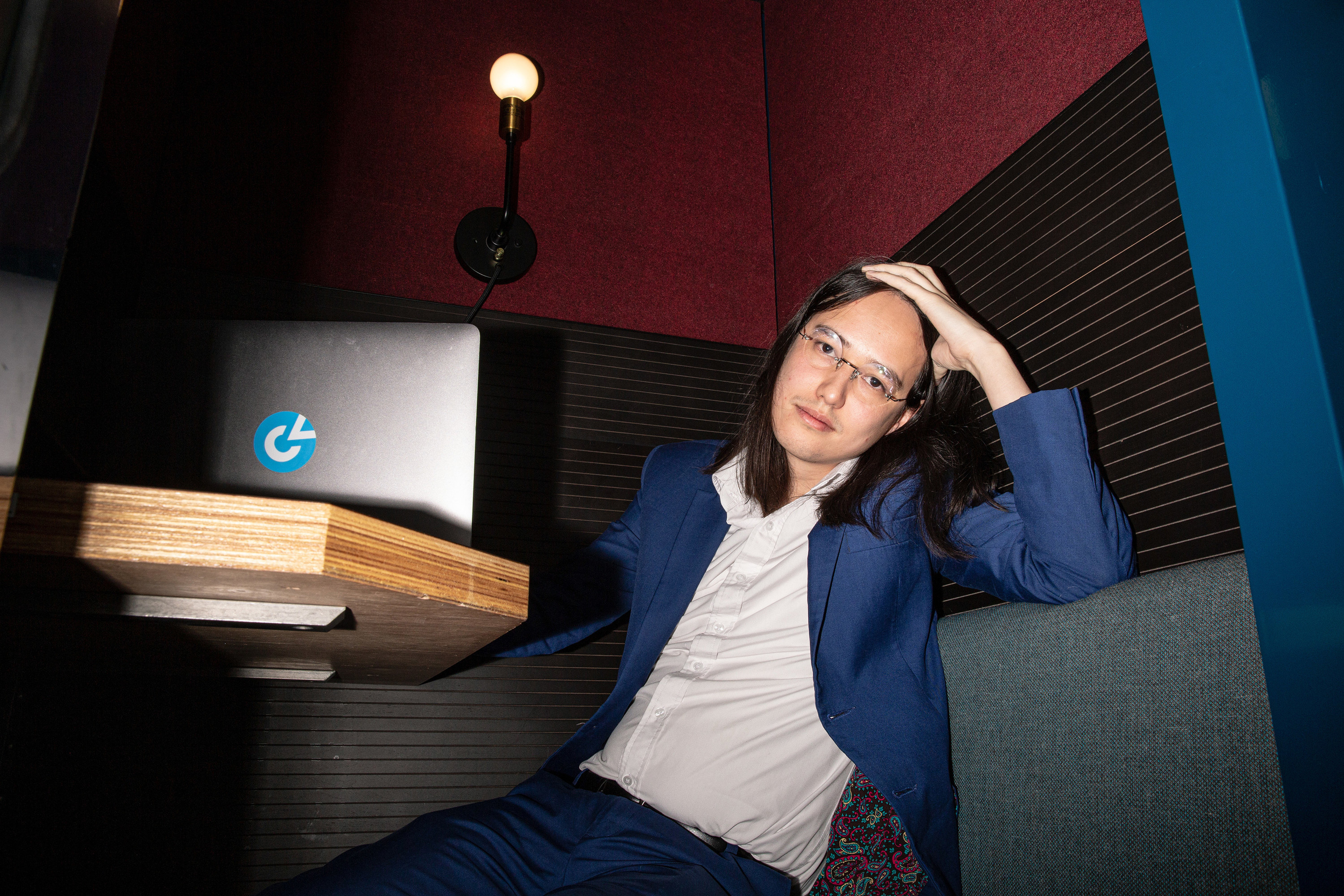 Clearview AI CEO Hoan Ton-That
Apple has disabled the iOS developer account of Clearview AI — the facial recognition company that claims to have amassed a database of billions of photos and has worked with thousands of organizations around the world — after BuzzFeed News determined that the New York-based startup had been violating the iPhone maker's rules around app distribution.
In distributing its app for Apple devices, Clearview, which BuzzFeed News reported earlier this week has been used by more than 2,200 public and private entities including Immigration and Customs Enforcement (ICE), the FBI, Macy's, Walmart, and the NBA, has been sidestepping the Apple App Store, encouraging those who want to use the software to download the program through a program reserved for developers. After being asked by BuzzFeed News, Apple disabled the developer account associated with Clearview and provided them with notification to respond within 14 days.
An Apple spokesperson told BuzzFeed News that the Apple Developer Enterprise program should only be used to distribute apps within one company. Companies that violate that rule, the spokesperson said, are subject to revocation of their accounts.
Apple's Enterprise Developer Program rules say that organizations, "may not use, distribute or otherwise make Your Internal Use Applications available to any third parties in any way." Erik Johnson, an iOS researcher, told BuzzFeed News, said that Clearview's behavior represents a clear rule violation.
"This is definitely a violation [of Apple's Enterprise Developer Program rules]," Johnson said, "because they're distributing it to their customers, which Apple does not like people doing."
Clearview AI is not the first company to violate Apple's Enterprise Developer Program terms of service. After Facebook used the program to distribute a "research" app to track teenagers' online habits, Apple revoked Facebook's enterprise license, which allowed it to participate in the program. Apple did the same thing to Google when it used the program to an app called "Screenwise Meter," which monitored iPhone activity.
Clearview CEO Hoan Ton-That has not been shy to demonstrate Clearview's iOS mobile app, which violates Apple's terms of service. In several TV interviews, Ton-That has performed live Clearview demos on an iPhone.
More on this
Clearview's Facial Recognition App Has Been Used By The Justice Department, ICE, Macy's, Walmart, And The NBA

Ryan Mac

·

Feb. 27, 2020
Clearview AI Says Its Facial Recognition Software Identified A Terrorism Suspect. The Cops Say That's Not True.

Ryan Mac

·

Jan. 23, 2020
The ACLU Slammed A Facial Recognition Company That Scrapes Photos From Instagram And Facebook

Caroline Haskins

·

Feb. 10, 2020
BuzzFeed Tech News Working Group Lead

Contact Logan McDonald at [email protected]

Got a confidential tip? Submit it here.

Ryan Mac is a senior tech reporter for BuzzFeed News and is based in San Francisco.

Contact Ryan Mac at [email protected]

Caroline Haskins is a technology reporter for BuzzFeed News and is based in New York.

Contact Caroline Haskins at [email protected]
Source: Read Full Article