Charlie Hunnam has shifted his focus to film roles since wrapping up his seven-season run on Sons of Anarchy. He is currently working on his 10th movie since leaving the role of Jax Teller behind in 2014. The action-thriller Last Looks – starring Hunnam, Mel Gibson, and Morena Baccarin – is currently in post-production. The Brit has also starred in two Guy Ritchie films. And, there is one role that he wanted so badly that he offered to fight Marvel and DECU stars.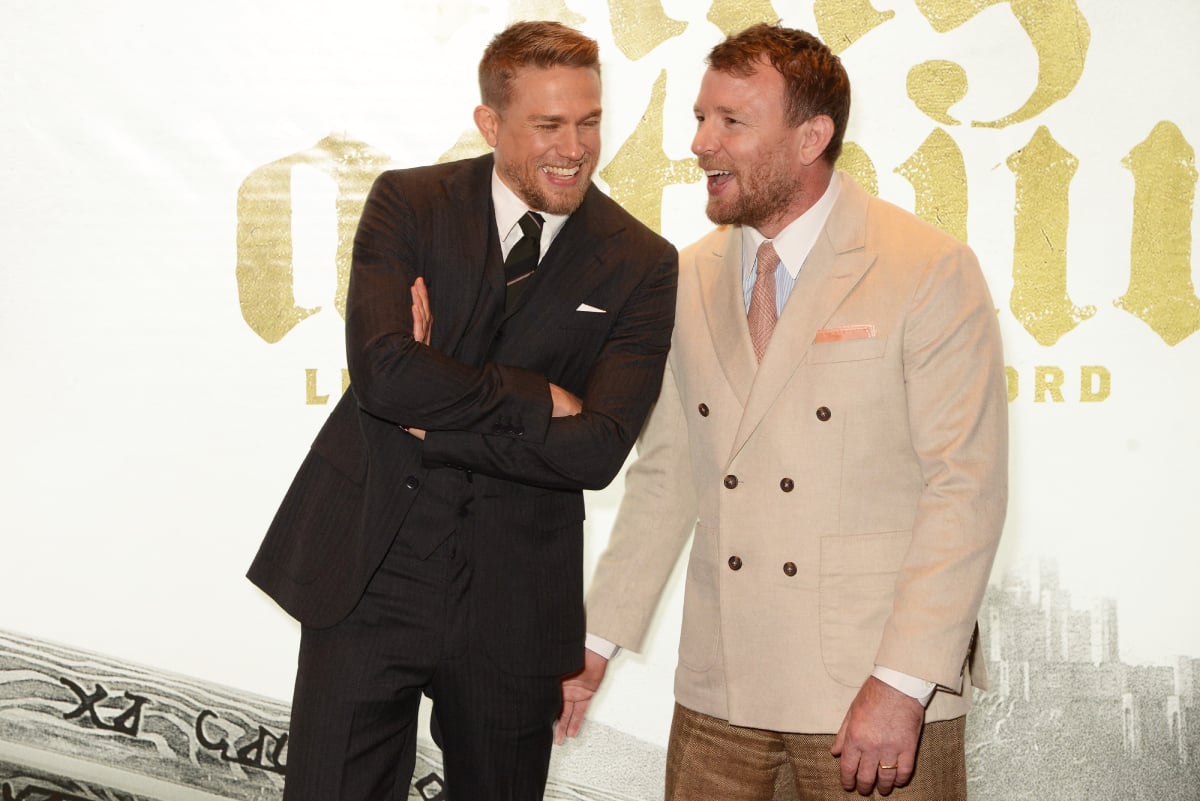 Charlie Hunnam is a big fan of Guy Ritchie
Hunnam's most recent film to hit theaters was Ritchie's The Gentlemen, which came out in January 2020. The film also stars Matthew McConaughey, Colin Farrell, Hugh Grant, Henry Golding, and Michelle Dockery.
The film was a call back to Ritchie's early work, the crime classics Snatch and Lock, Stock, and Two Smoking Barrels. Hunnam told Entertainment Weekly that he wanted to work with Ritchie because he is a big fan of his work.
"It's [The Gentleman] sort of a return to the type of films that Guy made that made me want to work with Guy in the first place," Hunnam explained. "I was in my late teens/early 20s when Snatch and Lock Stock came out, and those created a great desire to work with him."
Hunnam has a history of taking roles that require quite a bit of physical activity. He says he enjoyed the switch to making a movie "armed with Guy Ritchie's dialogue." He explained that it's just as much fun throwing insults and snappy dialogue as it is throwing punches.
The 'King Arthur' star offered to fight Marvel and DCEU stars
Hunnam first worked with Ritchie on 2017's King Arthur: The Legend of the Sword, but he had to fight for the lead role. The 40-year-old told Entertainment Tonight that he had to convince Ritchie he was the right man for the part.
The Sons of Anarchy star had lost "an enormous amount of weight" during the final season of the FX series. He says that he showed up "very, very skinny" at his audition, and Ritchie was looking for someone who was physically imposing.
Hunnam says he was competing against Michael Fassbender and Henry Cavill for the role of King Arthur, and they had superhero physiques. Ritchie kept bringing up his concerns over Hunnam's less-than-formidable appearance.
The actor revealed to Hollywood XYZ that he told the director, "If you're that concerned about my physicality, why don't you just turn the camera off. We'll stop this audition. We'll bring those other monkeys in that you've got outside auditioning for this role. And, we'll fight for the role."
Those "other monkeys' reportedly including X-Men star Michael Fassbender and Superman himself, Henry Cavill.
Charlie Hunnam wants a 'King Arthur' do-over
Unfortunately, King Arthur ended up being a box office bomb. According to IndieWire, Hunnam told Andy Cohen on SiriusXM radio – while promoting The Gentleman – that he wishes he and Ritchie could get a King Arthur redo.
"I'd like to go back to King Arthur because there's a lot of things went wrong during that and a lot of things that were out of our control," Hunnam said. "I just don't think we ended up matching the aspiration — we just didn't quite make the movie we wanted."
Hunnam said that he is captivated by Arthurian legends. And, the plan was to make several more films and create a franchise. But the poor box office performance destroyed that idea. Hunnam feels they missed an opportunity to tell a long-form story.
Hunnam explained there was "a piece of miscasting that ended up crippling the central storyline" of King Arthur and didn't make the final cut of the film.
Source: Read Full Article