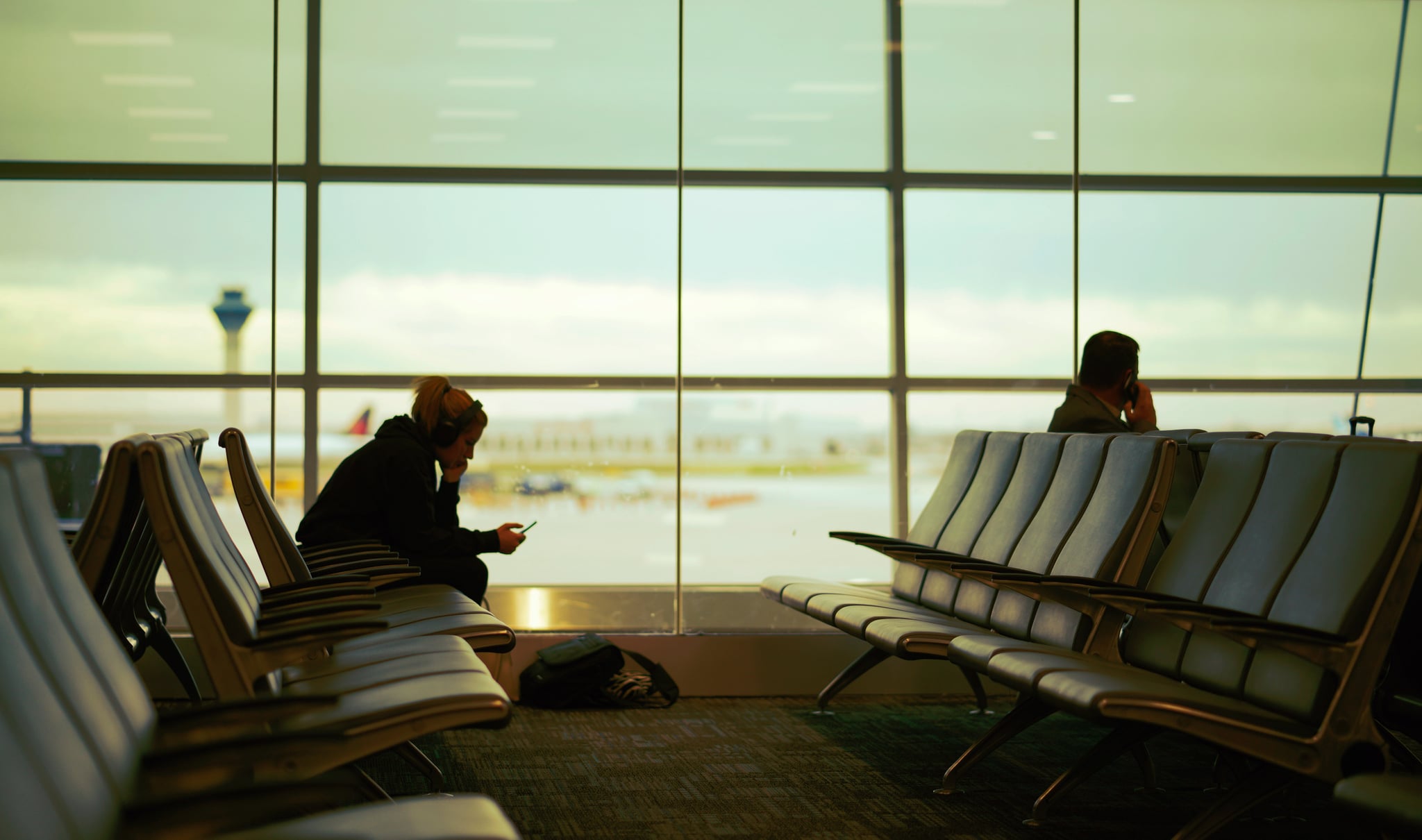 With cases currently reported in every continent except Antarctica, the coronavirus has become a terrifying reality. And although only specific strains of the coronavirus are more dangerous, the illness has a mysterious origin and no current vaccine, so it's only normal to be scared. If you've made travel plans in the near future, chances are you're wondering if you should cancel your trip, and more importantly, if you cancel it for free. In short, yes, you may want to cancel, and yes, you can be refunded, but first there are three deciding factors:
If you're canceling because of fear of the virus, most likely you won't get a refund. The only sure way to get a refund is if you purchased "Cancel for Any Reason" travel insurance through a third-party (which you probably didn't because who even knew that existed?). But that typically only reimburses you for 50-75 percent of your trip anyway. However, there's a lot of gray area when it comes to insurance coverage for a disease outbreak because it doesn't happen often. If you have travel insurance of any kind, even through your credit card, it's worth calling and asking if they can help.
No matter where you're traveling, coronavirus is a real concern if you're elderly, have a chronic illness, or are immunocompromised. Even if no one traveling falls into any of those categories, consider if anyone you live with does and what you do for work. From experience, I can tell you that a doctor's note can be used to delay a trip even if you don't have insurance. Now, I'm not telling you to cash in on a simple cold, but I will say that a note signed and sent from your doctor, if necessary, gets results.
For most people, the only real concern of coronavirus is if you're traveling to, from, or through seriously affected regions like mainland China and Hong Kong, South Korea, Italy, Iran, or Japan. Major airlines have suspended or are reducing flights through these areas, so changing your vacation plans for free is very feasible. However, your best chance for a full refund is if China, South Korea, or Italy are on your itinerary, and the best way to go about that is a full-on vacation cancellation.
Many hotels are offering full refunds and major airlines have options for recourse. Delta, American, and United, for instance, are waiving change fees so you can delay your trip, however, travel must occur before specific dates (April-June) depending on the airline, location, and time of purchase. This is a little unsettling considering the unpredictably of a new, spreading virus. While fare differences may apply in the future, cancellation fees are being waived and you will receive a refund in some form to travel when you're ready. Below are the current refund policies for major US airlines.
Delta Airlines
Delta will let you cancel your trip and credit you the value of your ticket, which can be put towards travel one year from the original issue date. Currently, this offer is available for flights though Beijing, Shanghai, Seoul Incheon, and any city in Italy, and can be done through the My Trip's tab of Delta's website.
American Airlines
American allows cancelations of trip through Seoul Incheon and anywhere in northern Italy, and will provide a travel voucher valid for one year of the original ticket date if you call 800-433-7300. Canceling flights through mainland China or Hong Kong are eligible for a full refund requested online.
United Airlines
United also has an online refund request service for trips through mainland China and Hong Kong. Flights through Seoul Incheon and northern Italy can be canceled, but rather than a typical voucher, trips are rescheduled through the My Trips tab, and you can change departure city, destinations, and travel dates, as long as travel is completed within one year from the original date of purchase.
JetBlue and Alaska Airlines
JetBlue and Alaska Airlines, on the other hand, are allowing passengers to change or cancel all flights for free no matter where you're flying. This applies to bookings made from now until March 11 (JetBlue) and March 12 (Alaska) on all fares with trips occurring by June 1.
So, yes, there are ways to cancel your vacation for free. But if you're avoiding severely affected areas and are young and and in good health, you probably won't be able to and you probably don't need to. Dr. Henry Wu, director of Emory Healthcare's TravelWell Center, told CNN that while it's important to monitor the outbreak (I like this live map), he is unaware of any coronavirus cases acquired during flights and his advice is surprisingly simple: practice strict hand hygiene and cough etiquette, avoid people who are sick, and get a standard flu shot.
Source: Read Full Article