This week, fashion looked to the future. Most notably, Helmut Lang named Peter Do its new creative director. In his new role, the Brooklyn-based designer will look to craft the "next chapter" of the namesake Austrian visionary's brand, with his debut collection set for New York Fashion Week in September.
Anthony Barboza/Getty Images
On Wednesday, a new era began at Helmut Lang. New York designer Peter Do rose to the brand's creative director rank, promising to "usher in the next chapter" of the eponymous Austrian designer's unequivocal legacy — one that shaped fashion, particularly in the '90s, with "deconstructionist" and "minimalist" codes.
"No one embodied radical thinking more definitively than Helmut Lang," said Do. "I am excited to learn from the foundations this house stands on and to continue creating new, energetic clothes that inspire people to challenge their understanding of what is possible when it comes to expressing their individuality."
Do will present his debut collection for Helmut Lang during New York Fashion Week in September. Read more about the designer's history in fashion and what's to be expected from his forthcoming tenure here.
Prada's Q1 Revenues Exceeded €1 Billion EUR With 22% Growth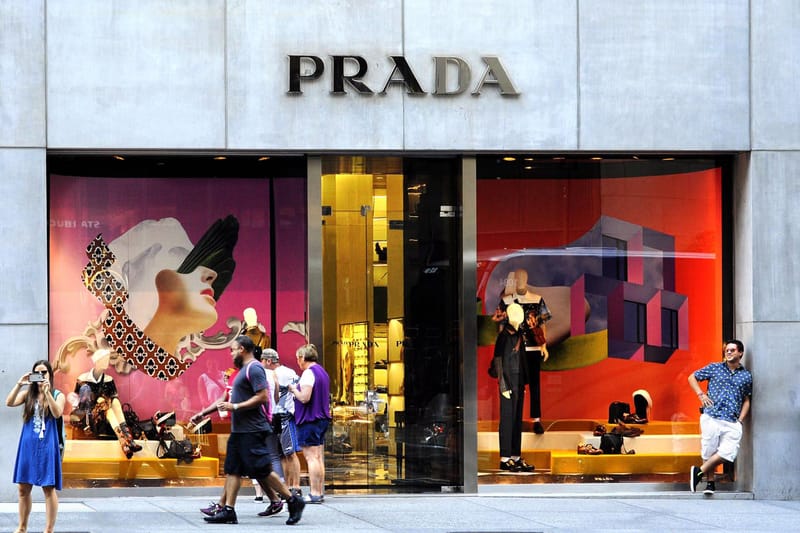 Robert Alexander/Getty Images
After reporting record-high annual revenue in 2022, Prada is keeping up its good fortune with a positive first-quarter report for 2023. Surpassing consensus estimates, the leading Italian fashion group saw a 22% increase in sales, reporting net revenue of €1.065 billion EUR.
The company's flagship Prada brand saw retail sales jump 21%, while Miu Miu experienced an exponential rise of 42%, when compared year over year. Overall, the Prada Group reported retail sales of €953 million EUR, marking an increase of 23%.
Prada's sales in Asia-Pacific rose 22% as COVID restrictions across the region loosened. Europe experienced a 28% increase in sales, while Japan was up 55%. As the luxury market in the U.S. endures a "period of stabilization," according to Prada Group CEO Andrea Guerra, Prada's numbers increased by just 5% in the country.
See the full report here.
Adidas Will Launch a Fear of God Collaboration in the Second Half of 2023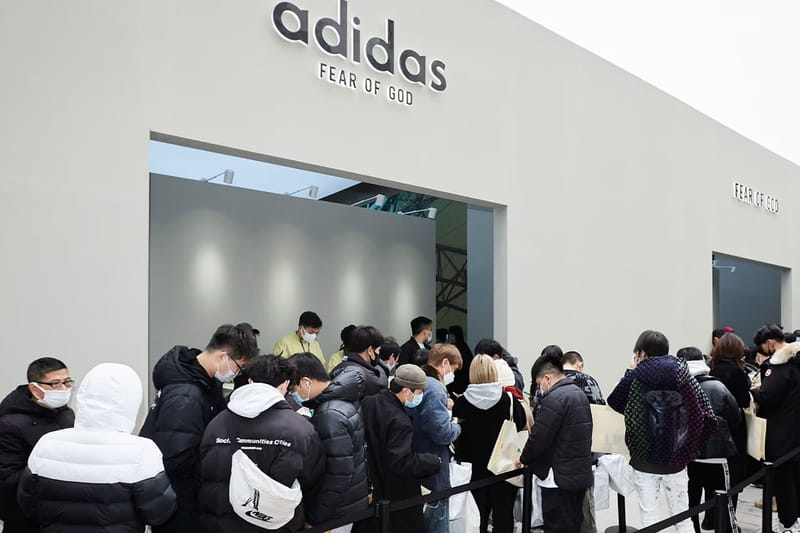 Innersect
As sportswear giant adidas is no longer able to see its  YEEZY line as a profitable venture, the brand is instead shifting its attention to an upcoming collaboration with Jerry Lorenzo's Fear of God Athletics.
After Fear of God held its debut runway show at the Hollywood Bowl in April, adidas chief executive Bjørn Gulden confirmed that the brands' collaborative line will release in the second half of 2023. The range, which includes apparel, lifestyle items and sneakers, is expected to be worn by adidas athlete ambassadors in the NBA. Gulden stated the collection has been "well received by retail partners" and that it could be a "game changer for adidas by 2024."
Learn more here.
Dior Is Headed to Mexico City for Cruise 2024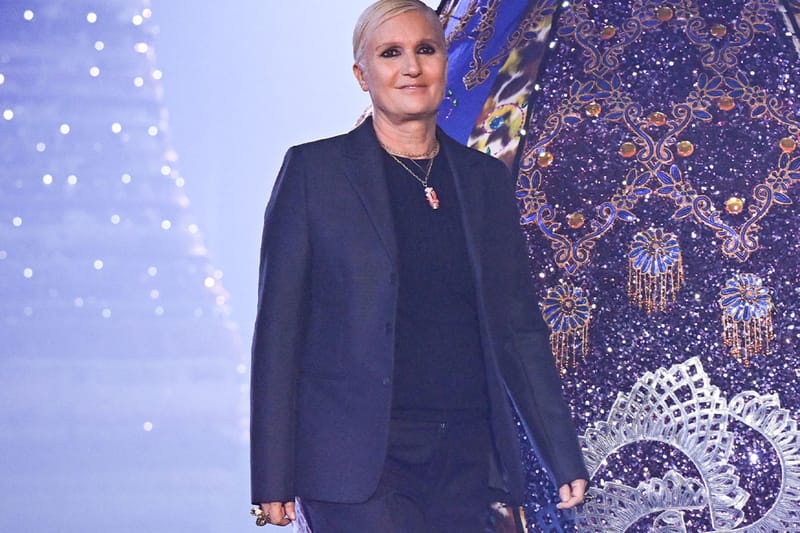 Stephane Cardinale/Corbis/Getty Images
After staging its Pre-Fall 2023 collection in Mumbai, Dior is back on the road for Cruise 2024. This time around, the French Maison will touch down in Mexico City to present its latest cuts from Maria Grazia Chiuri.
Per  WWD, Chiuri is looking to continue "her tradition of collaborating with local craftspeople on the annual collection, which has the potential to significantly boost tourism revenues in its destination."
In a statement, Dior said, "Through this exciting dialogue, the creative director will highlight the artistry and some of the emblematic figures of this country that has been dear to Dior's heart since the beginning of the house in 1947."
Dior's Cruise 2024 collection will take place in Mexico City on May 20 at an undisclosed location.
Victoria's Secret Fashion Show Will Return as a Feature Film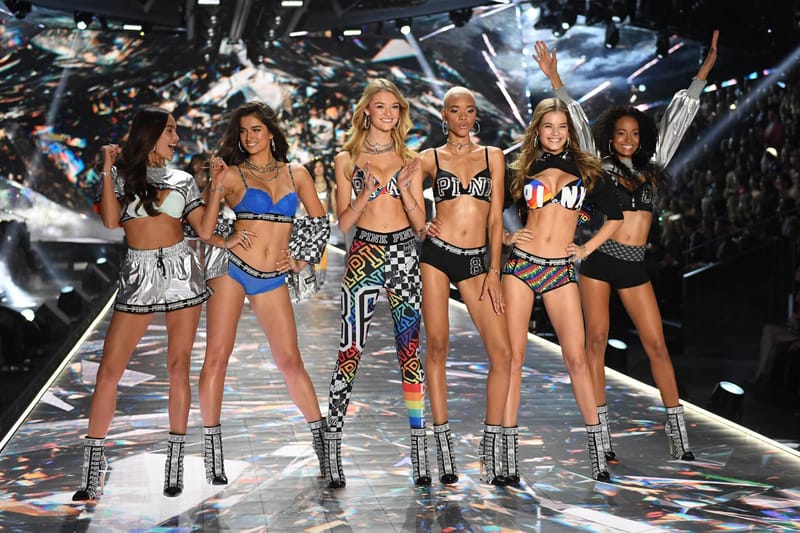 Timothy A. Clary/Afp/Getty Images
After a five-year hiatus, the controversial Victoria's Secret Fashion Show is preparing to make a grand return. This time, though, in lieu of the angel-flooded runway shows the scandal-ridden brand was formerly known for, the event will come back as a feature film, titled The Victoria's Secret World Tour.
The documentary-style movie intends to "unite fashion, film, art and culture" with an emphasis on "emerging global trailblazers," in an effort to reinstate the once-praised show. According to the brand, the "reimagined" film will welcome the "VS20," a band of 20 creatives who will curate four fashion concepts from cities including Bogotá, Lagos, London and Tokyo. Their own creations will be showcased alongside custom Victoria's Secret designs, and the film will feature a behind-the-scenes look at the whole process.
The Victoria's Secret World Tour is "coming this fall," alongside a live fashion event. Learn more about the brand's tumultuous past here.
A Picturesque Jacquemus Pop-Up Landed in Lake Como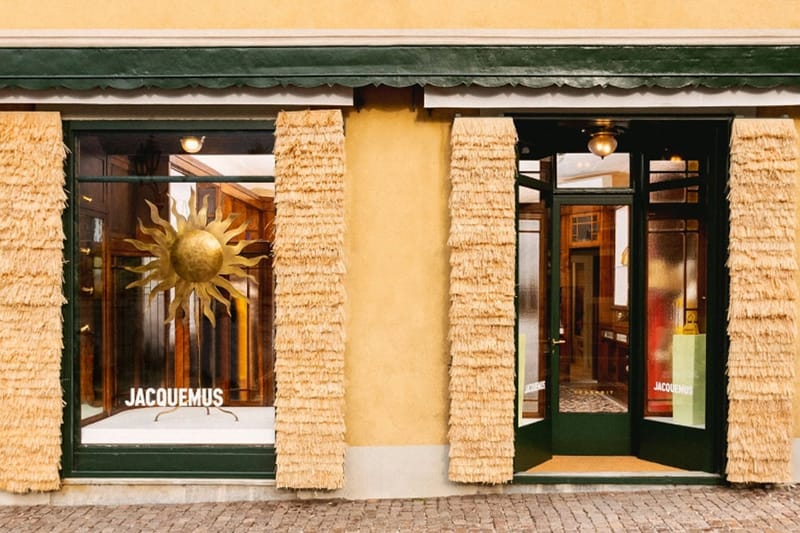 Jacquemus
Jacquemus has touched down at Lake Como with an all-new pop-up location, inspired by founder Simon Porte Jacquemus' penchant for "endless vacation."
The French label will reside in the luxury vacation destination of Cernobbio, taking over a retail space managed by Italian luxury retailer, Tessabit. The 538-square-foot outpost arrives in tandem with Jacquemus' Été capsule collection, which offers ample summer-ready styles. The line comprises a broad range of reworked classics across women's and men's ready-to-wear and accessories. At the pop-up, the brand will offer exclusive colorways for hero pieces, including canary yellow and natural earth tones.
The Jacquemus Été pop-up shop will remain open at Lake Como through October 16. Take a tour inside here.
'Stranger Things' Actor Caleb McLaughlin Was Named Dior's Latest Beauty Ambassador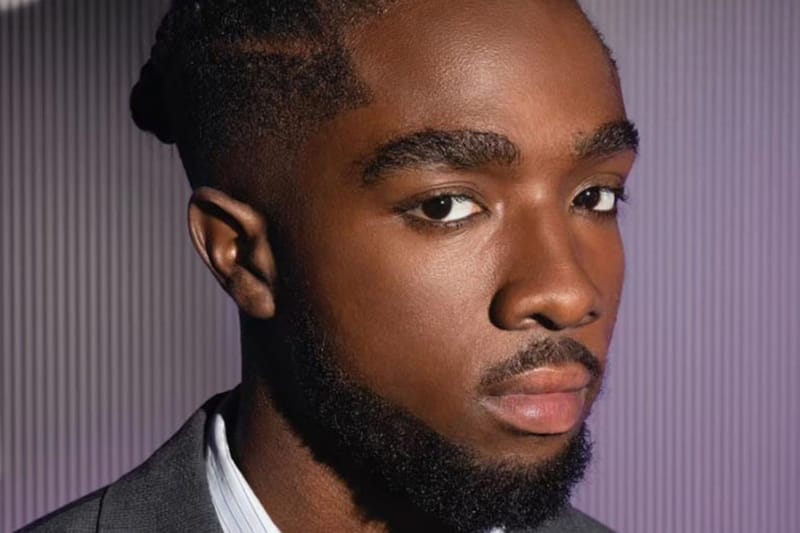 Parfums Christian Dior/Magnus Unnar
Caleb McLaughlin is the latest Gen Z star to ink a Dior Beauty ambassadorship. As the label's newest face, the Stranger Things actor will begin his partnership supporting the French House's La Collection Privée fragrance line, per WWD.
According to a statement from Dior, McLaughlin will "partner with the brand, celebrating the iconic heritage of Dior, and supporting Dior Beauty in the fragrance category." The actor's ambassadorship marks the latest in Dior's shift to target younger consumers. Among several others, Dior named South Korean pop star Haerin, a member of NewJeans, a global ambassador for jewelry, fashion and beauty last week.
Source: Read Full Article