Despite the fact that royals can be very famous, they are different from celebrities. While celebrities' main objectives are to promote their own skills and talents, royals simply use their popularity to bring attention to the causes they support as well as the royal family they are a part of.
Meghan, Duchess of Sussex, joined the royal family in 2018. While a lot of fans are aware that she was an actress before becoming royalty, not many people nowadays know about other skills she possesses. In fact, Meghan is quite talented in a variety of areas.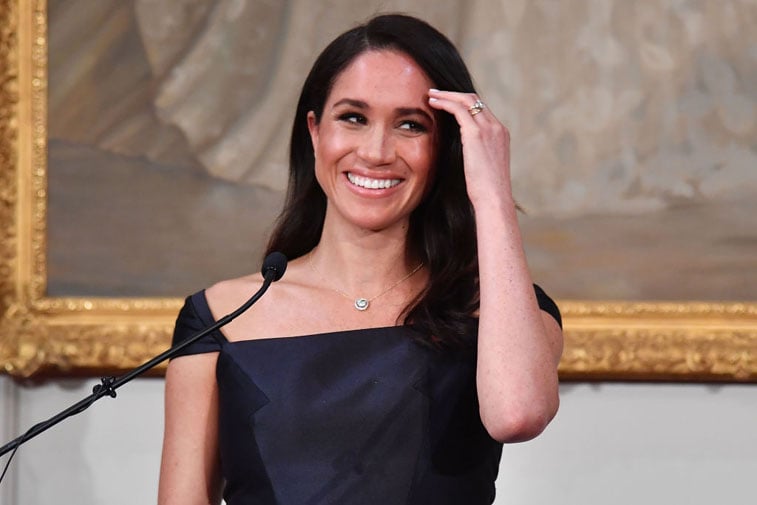 Meghan Markle can cook
When Meghan was still an actress, she had a lifestyle blogcalled The Tig, where she often shared recipes with fans. Many of her recipes,such as her favorite oatmealbrûlée, are also healthy and reflect her health-conscious lifestyle.
Meghan is such a skilled cook that she reportedly takescharge of the kitchen at home with Prince Harry. While many royals caneasily hire a kitchen staff, it has been said that she makes food for her andher husband every day.
Meghan Markle is good atcalligraphy
Meghan attended an all-girls Catholic school growing up and was taught cursive writing there. This led her to become interested in calligraphy, and Meghan ended up being a professional calligrapher. When she was still trying to make it big in acting, she would take on calligraphy jobs to make money. Reportedly, she wrote wedding and party invitations for many folks in Hollywood and even taught a course on calligraphy in Beverly Hills.
Meghan Markle can dance
RELATED: This Video of Meghan Markle Dancing With Archie Has Her Fans and Critics Losing It
Meghan has been able to show off her dancing skills a few times as a royal. However, fans might be surprised to learn her abilities go beyond just being able to move to a piece of music.
According to Meghan's oldacting resume, she has trainings in ballet, jazz, and tap dancing.
Meghan Markle can speak Spanishand French
When Meghan was studying international relations atNorthwestern University, she landed a prestigious internship at the U.S. embassyin Buenos Aires, Argentina. Although it is not clear how Meghan learnedSpanish, it is said that she can speakSpanish with an Argentine accent.
In addition to Spanish, Meghan also has knowledge of French. She took French courses for six years and used to live in Canada, which is a country bilingual French and English. Meghan lived in the city of Toronto, where English is mostly spoken, so it is not known just how fluent she is in French. It is likely she can converse at least a bit in the language.
Meghan Markle is skilled inkickboxing and martial arts
RELATED: Meghan Markle Calls This 1 Workout 'the Best Thing' For Your Body
Meghan seems to take her health seriously and often tries to keep herself in good shape. She is known for being a keen yoga practitioner and works out every day.
When Meghan was living in Toronto, she also trainedin kickboxing and martial arts.
It's unknown how far she got in these lessons, but one thing is for sure: there is a lot more to Meghan than meets the eye.
Source: Read Full Article