Cynthia Bailey and Kenya Moore from The Real Housewives of Atlanta have grown closer together in recent years. The former model has been Moore's confidant on the Bravo reality series especially with her relationship with Marc Daly. Having come out of a relationship she was no longer happy with, Bailey has offered her support to Moore along with giving her helpful advice.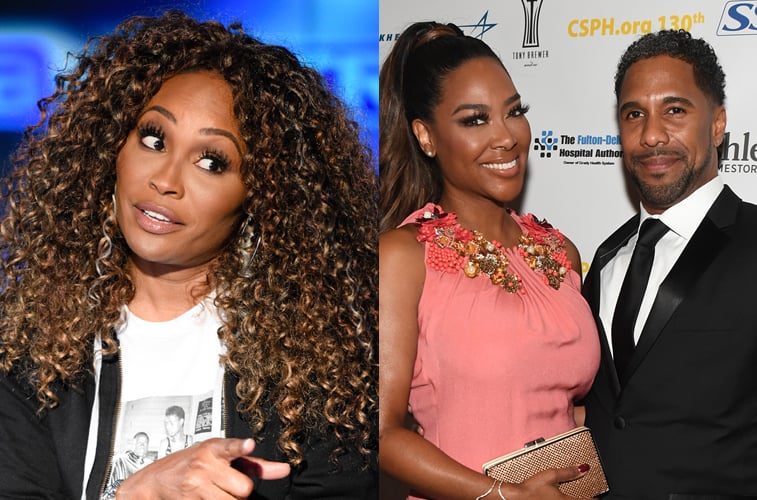 On last week's episode of RHOA, viewers were able to witness how Daly blew up at the camera crew. Moore's husband was less than thrilled with the drama in his event and Bailey noticed a couple of things that she didn't like. One particular incident that she pointed out was when Daly didn't thank his wife for helping organize the event.
"There's a couple of things I really didn't appreciate that night after the charity event," Bailey said on the RHOA: After Show. "At the end of the day, whatever issues Kenya and I go through, she's still my girl and I know how invested she is in her family. That night, I noticed that Marc didn't thank Kenya for helping him with the event, which I know she did… He stands up and gives a speech and doesn't even acknowledge Kenya."
Bailey says that Daly not thanking Moore was in "poor taste" and added, "I've seen all sides to Marc. I've seen Marc where he's amazing … and then I've seen other sides where I don't get it. He's not that nice."
How did Kenya Moore feel?
A day after the charity event, Moore announces she was filing for divorced from Daly. On the same After Show, the former beauty queen said she felt disrespected by the father of her baby.
"I let him take the lead [of the event] but eventually, it circled back around to him needing my help to really pull it off," Moore said.
"I think that when you want to take the lead on everything, I don't think you respect many things that other people have to bring to the table, including myself. No, I think that I should have been treated in a way that honored the gifts that I have that I could've blessed him with for the event," Moore added.
Despite trying to keep up appearances of a happy relationship, Moore said that there was a lot of tension that night and not pleasant for her at all.
"I didn't think he was very warm to me, he never thanked me in front of the crowd," she continued. "There was just a lot going on. But, I kept my head up and a smile on my face to represent my family well. It was just not a pleasant evening and it didn't end well. I just think at that point we were just very tired of the back and forth and just the stress of our relationship and where we were."
After months since the previous incident, Moore and Daly are in a better space now. They are not completely back together but they are trying to work things out for their baby.
The Real Housewives of Atlanta airs Sunday nights at 8 p.m. ET on Bravo.
Source: Read Full Article