Cole Swindell is a country crooner known for hits such as "Chillin' It," "Ain't Worth the Whiskey" and "Middle of a Memory." Back in April 2019, his song "Break Up in the End" was nominated for Song of the Year at the ACM Awards. Of course, he attended the awards show at the MGM Grand Garden Arena in Las Vegas, and he didn't go solo. He and then-girlfriend and professional wrestler Barbie Blank made their public debut as a couple, walking the red carpet together. Blank shared a selfie of the two on their way to the awards show on her Instagram Story at the time, per Us Weekly. 
Swindell had previously revealed that he tended to be more guarded in relationships. "I know what it's like to get hurt, and, unfortunately, I've also hurt some people," he told The Boot. "That's what keeps me guarded. I don't want to hurt anybody, and that affects my relationships to this day." Blank had clearly been able to push past Swindell's guard when the pair stepped out in public, looking happy and content on the red carpet.
Unfortunately, things didn't end as well as they started. Read on to find out about their split.
Cole Swindell and Barbie Blank split just three months after red carpet debut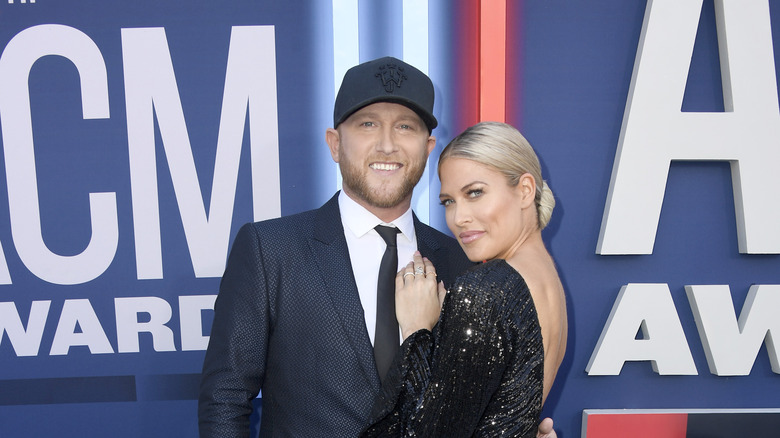 Just three months after making their red carpet debut at the ACM Awards, Cole Swindell and Barbie Blank split. Fans of the couple noticed that the former "WAGS LA" star and the country singer stopped following each other on social media, which raised some eyebrows about the status of their relationship. Finally, a source confirmed to E! News in July 2019 that the duo had gone their separate ways. 
Perhaps it could have been due to their busy schedules, as Blank models all around the world and the "You Should Be Here" singer was tapped to tour with Luke Bryan that summer. As a country musician, it's no secret that Swindell uses music to get through hard breakups. "Some people can't listen to [breakup songs] when they're going through breakups, but me, I'm the one that turns it up," he once told The Boot. "That music lets me know I'm not alone. There may be people that you might think are invincible, but they go through the same things." Sounds like he was probably turning those tunes up all summer 2019. 
Cole Swindell and Barbie Blank have both moved on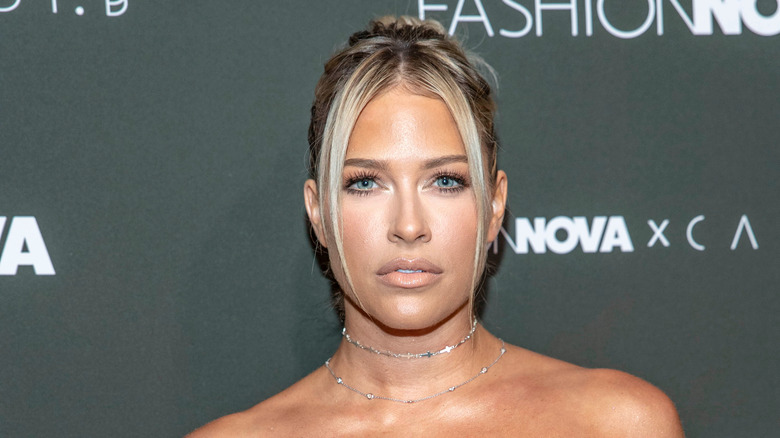 Barbie Blank, the former WWE star, married bodybuilder Joe Cobra in April. She shared an image of their first kiss as husband and wife on her Instagram. "It's you and me forever baby!" she gushed. "@joebcoba You truly are my whole world, lover, and best friend. I cannot wait to walk with you hand and hand thru life." However, the model also recently revealed on her Instagram Story that she'd suffered a miscarriage and that she and her husband were devastated. "I felt every presence of the baby was gone." she wrote via Wrestling Inc.
As for Cole Swindell, he appears to be flying solo based on an interview he gave to Country Now last year. "I've had a lot of single Saturday nights, and they're not all bad. Do I really want 'em to end? Kind of on the fence on that one," he said, referring to his song "Last Single Saturday Night." "But uh, you know, with the virus, I might need to settle down. I don't know…That's the thing about this song, that even though I haven't had my last single Saturday night, like a lot of other people, hopefully someday soon." The "Flatliner" singer says that when he does date someone, they'll have to be understanding of his career. "It's gonna take the right girl, I guess, that can understand that I love music the way that I do," he explained.
Here's hoping Swindell finds his match too — you know, if he decides he wants to. 
Source: Read Full Article