Josiah Carter from Below Deck and boyfriend Michael Groves are making it official! The couple recently got engaged and shared the thrilling moment on Instagram.
At a luxurious ski resort in the French Alps, Groves got down on one knee and proposed to Carter – presenting him with a beautiful timepiece in lieu of a ring. They then went on to toast with a champagne lunch.
The couple has been together for years and even made it through the horrors of home renovation and raising a puppy. Groves and Carter also celebrated their four-year anniversary in October.
'He asked, I said yes'
Carter wrote on his Instagram story, "He asked, I said yes." Carter and Groves started dating before Carter became a second stew on Below Deck Season 6. The couple has been steadily together ever since and traveled the world.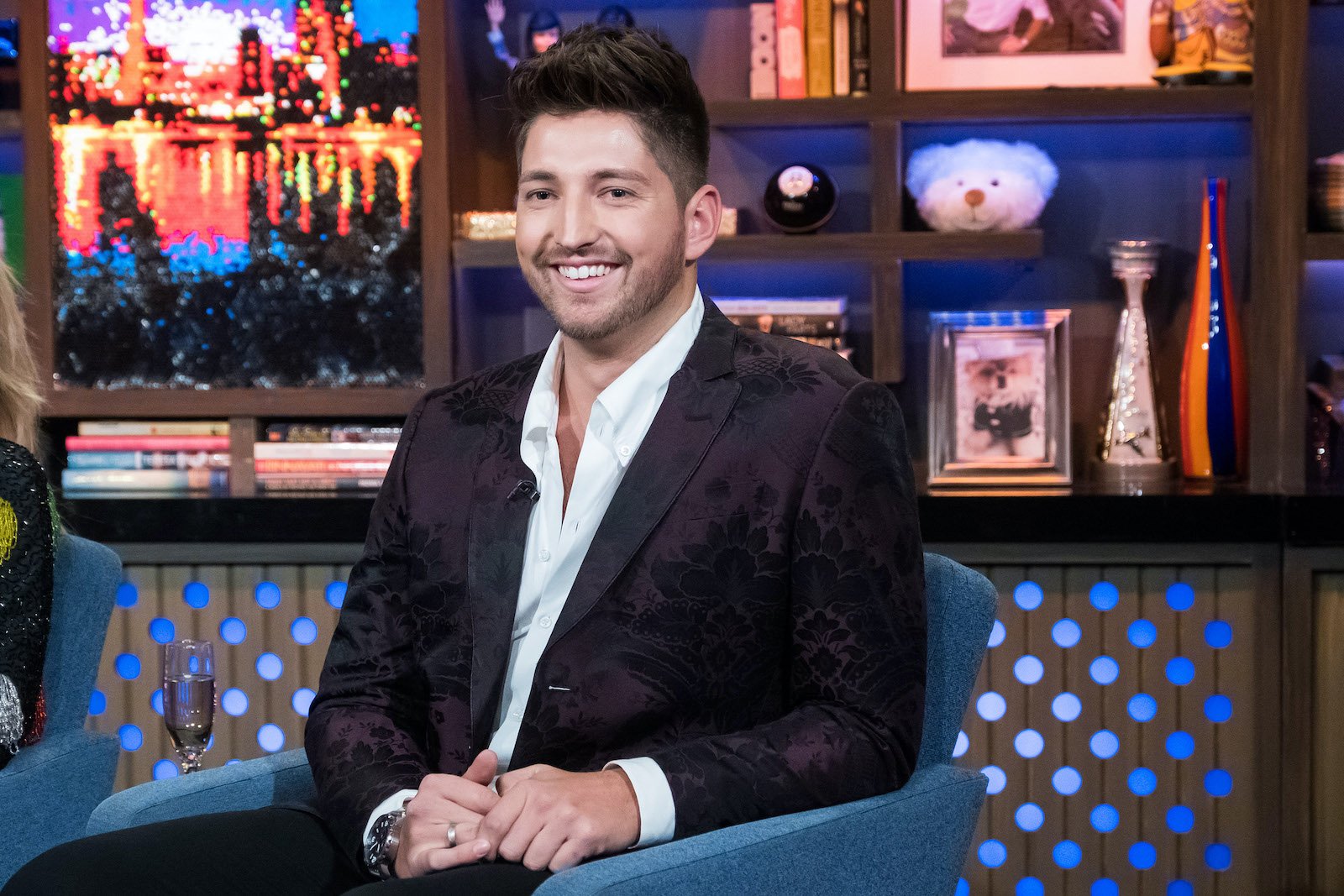 A slew of Below Deck crew members wished the couple well, including Julia d'Albert, who is Carter's Below Deck Galley Talk partner. "HUGE congratulations," she wrote. "I can't wait for the 'engagement party.' Both beautiful." Brooke Laughton, who also recently got engaged added, "Awwww this is so perfect!! Congratulations Josiah and Mike.. let's have champersss in Mallorca sooooon." Ross Inia, who was a cast member on Below Deck Season 6 shared, "This is amazing @josiahcarter_ and @mikestg365 so happy for you both!!! Congratulations."
Carter and Groves ended the day with a spectacular fireworks display, which Groves shared on his Instagram. The couple also recently celebrated Carter's birthday only a few days before the big proposal.
The couple recently celebrated major milestones
Carter and Groves celebrated some major milestones leading up to the proposal. Last January, Groves' son and partner announced they were expecting a baby. "So excited to share the news that Tom (Michael's son, for those that don't know) and his girlfriend Octavia are having a baby 2021 just got a whole lot better! Does this mean I'm going to be a step granddad before I'm 30?" he joked on Instagram.
https://www.instagram.com/p/CZufiGLuo-6/
Groves shared a photo holding his newborn granddaughter in July. "Amazing to meet and hold my granddaughter @aramintagroves today. Who'd have guessed I'd be so thrilled to become a Grandpa. Thank you @octaviajaquiss and @tmtgroves she suits you!" he wrote.
The couple also celebrated their pup's first birthday in November. "Happy 1st birthday to this little bundle of joy [River]. Never thought a four legged friend could bring so much happiness into our lives. Also, the last picture just gets me," Carter shared.
Josiah Carter and Michael Groves celebrated 4 years together
Love has been in the air for the couple. They attended a wedding in September. Groves wore a smart suit and Carter donned a tuxedo for the event. "Wedding spam..What a weekend. So happy to celebrate and be a part of these two amazing people on their special day. Love you both," Carter posted about the happy couple.
Carter and Groves recently jetted off to Spain before heading to France for holiday. Only a few days before the proposal, Groves posted about Carter's birthday. "Happy Birthday @josiahcarter_ you handsome, crazy, loving nutcase. Can't believe you got so old so quick haha. Here's to another amazing year together x," he wrote.
Source: Read Full Article