By now, you've probably heard of the Harlivy kiss that happened on one of the most recent Harley Quinn episodes. Fans and haters alike are going crazy about it, but the most recent episode didn't answer any questions. Will they get together? What will happen with Kite Man? Should we even care what happens with Kite Man? 
Harley Quinn and Poison Ivy are one of the most important and iconic DC partnerships. Will the series dive into a romantic relationship with the two of them like countless times before? Here's what creators and the show's star had to say. [Spoiler alert: Spoilers ahead for the Harley Quinn adult animation show on DC Universe].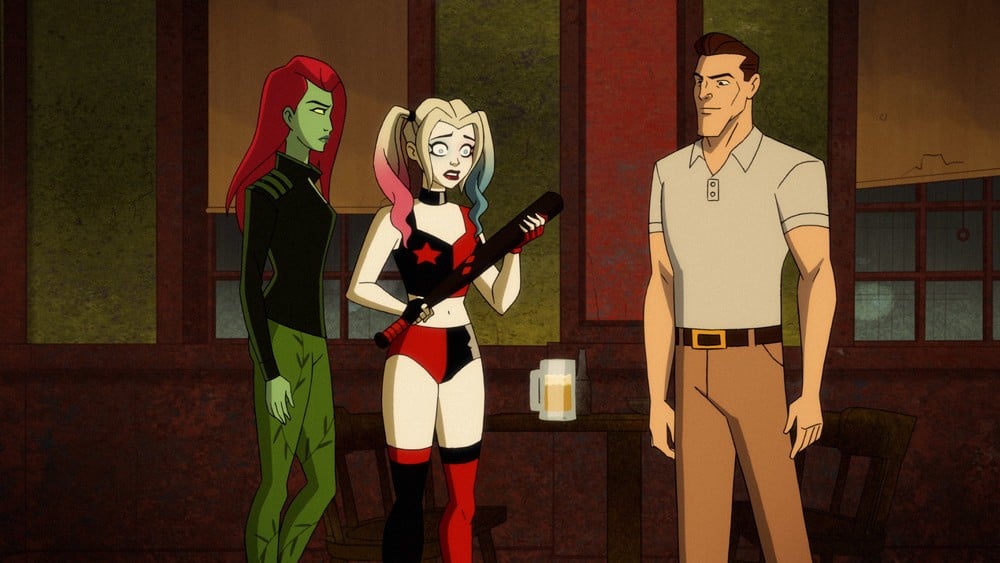 Harley Quinn and Poison Ivy will take a "romantic turn" 
Back in April, right before the second season of Harley Quinn was set to air, showrunners Patrick Schumacker and Justin Halpern told Entertainment Weekly about where Harley and Ivy were headed. 
"In recent times, my own feeling of wanting to give people something to hope for means I have let slip a few things on social media," Schumacker confessed. He then dropped the bomb: "Their relationship definitely takes a romantic turn.
That's exciting news for fans, even if things look kind of bleak at the moment for Harley and Ivy. Episode 8, which happens after the two kissed, showed that the two best friends wanted to step away from the awkward situation. They downplayed their emotions, and Harley made another sacrifice by not telling Ivy how she really feels. 
Halpern explained that the writing team didn't feel the "pressure" to show Harlivy become a couple so fast. He knew they had time. They didn't rush through Harley's breakup with Joker, they weren't going rush through Harley and Poison Ivy getting together. 
"We really tried to take our time in the same way we took our time in season 1. If you go through a bad breakup, it's not just like, what's next? Breakups come in stages," Halpern explained. "We had the luxury of being able to explore what a bad breakup looks like. In season 2 we were really able to explore, what is it like when you realize you have feelings for your best friend?"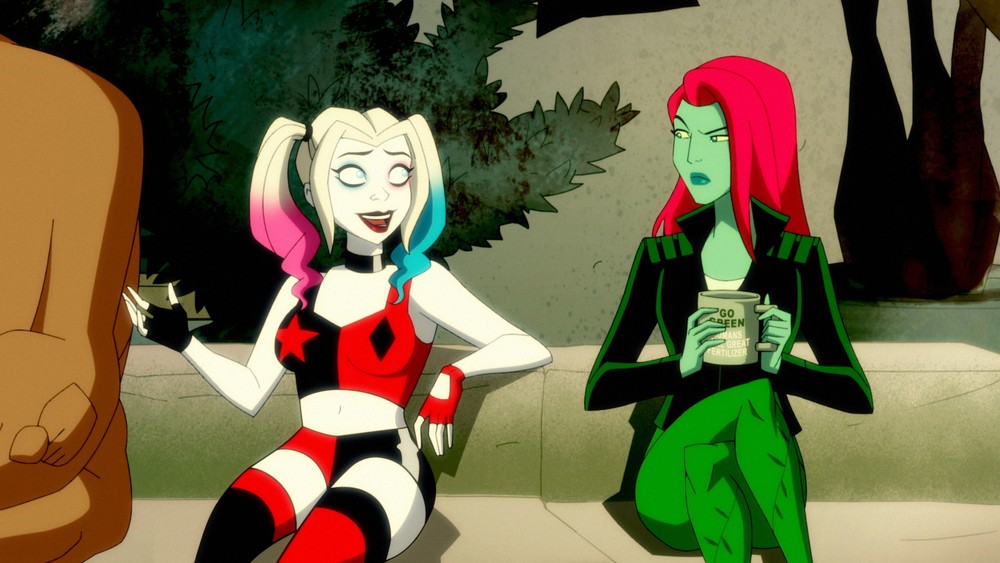 The thing is, no matter what happens, it's going to be messy  
As stated above, Poison Ivy and Kite Man are still very much engaged. And Episode 8 showed how Ivy stood up to his snooty parents for him. She seems very gungho for Chuck, but it's hard to ignore the tangible chemistry between her and Harley. 
"It's very messy. As Harley has experienced, and as Ivy may or may not experience, you can easily wind up with the wrong person for you," Schumacker said. "Even in the case of Ivy and Kite Man, everyone's well-intentioned, everyone cares for each other, but maybe there are still lingering feelings outside of that relationship that are quite meaningful and life-changing."
That might be the hardest thing for fans right now. Kite Man, as silly and sometimes dumb as he is, he also isn't bad. And he's not even necessarily bad for Poison Ivy. While Harley knows her better, Kite Man puts in a lot of effort for Ivy; it's very sweet to see. As much as audiences might want Harlivy together, it's also tough knowing a guy like Kite Man could get hurt. 
Schumacker said that they're moving away from Harley being a criminal to more of an antihero, which we've seen in her comics and in Birds of Prey. That "slow-drop evolution," as he called it, bleeds into the Harlivy dynamic. And even though their relationship will clear up, it's not going to be pretty. 
"We tried in the show to make everything feel like it lives in a gray area, because Harley lives in a gray area," Halpern said. "So this is not to say that we have definite closure in that relationship. We come to a place that's very clear, but our point is that life's messy. You don't get black-and-white things very often… We wanted it to be messy, not clean, kind of painful, but ultimately getting to a good place."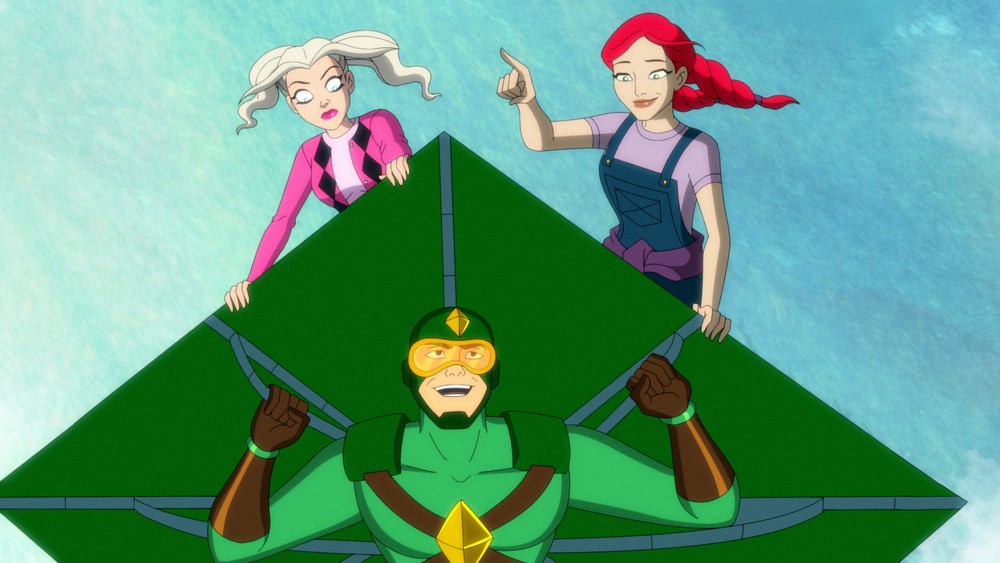 Kaley Cuoco seems very into the possibility of a Harlivy romance
The star of the show, Kaley Cuoco who voices Harley Quinn, seems pretty into Harley Quinn and Poison Ivy's relationship. When talking to Conan O'Brien in April, she said that "Harley's gonna need some calamine lotion," after what happens with Poison Ivy. 
And right before Episode 7 premiered — the one where they kiss — she shared on Instagram, "Tomorrow… what we have all been waiting for …. @dcuharleyquinn gonna need some calamine lotion… been waiting to use that joke @thedcuniverse 🃏 💋 @lakebell"
That's very positive news for fans of the relationship. And let's just say, fans aren't coping. Like at all. 
So, until Episode 9 comes along to give more answers — Will Harley confess her love for her best friend? Will Poison Ivy accept her love or stay with Kite Man? Should we still care about Kite Man's feelings? — Harlivy shippers will have a tough week. 
RELATED: It's Kind of Obvious That Harley Quinn and Poison Ivy Are Bound To Get Together on The 'Harley Quinn' Show
Source: Read Full Article