When Power ended, no one expected there to be a spinoff that centered on Michael Rainey Jr.'s character Tariq St. Patrick. Tariq was a teenage rebel in the original series, acting out in ways that threatened and hurt his family. Therefore, no one was eager to see his standalone series, Power Book II: Ghost.
It turns out that fans were wrong. In the first two seasons of Ghost, Rainey has transformed Tariq into a beloved anti-hero. Now the 21-year-old actor says he learned a lot from his mentors, including Larenz Tate.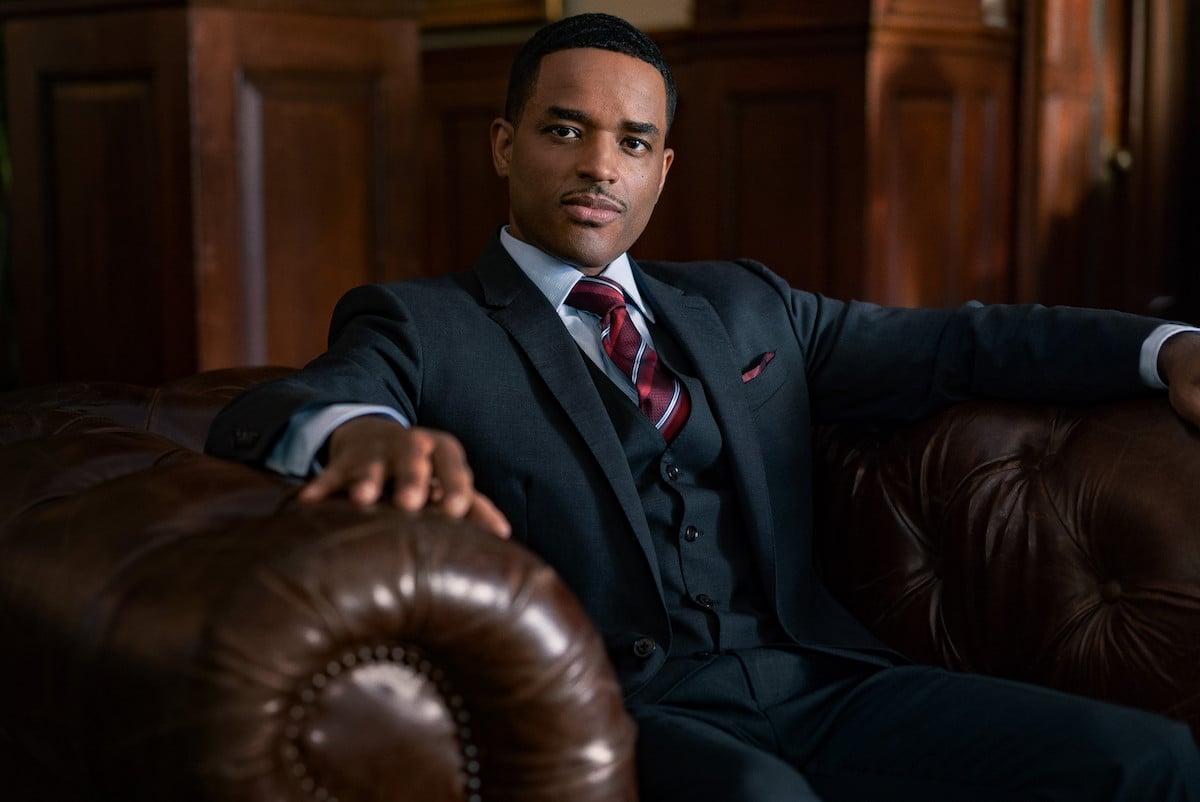 50 Cent Helped Michael Rainey Jr. prepare for 'Power Book II: Ghost'
On the original Power, Rainey's Tariq wasn't exactly a beloved character. As he got older and learned more about his father James "Ghost St. Patrick's (Omari Hardwick) double life, he began doing things to antagonize his father and try and gain attention. Now in Ghost, he's truly stepped into his late father's shoes. It turns out that Rainey looked to executive producer Curtis "50 Cent" Jackson as a guide for his character development and growth as an actor.
"He's stepped up on every level, and I'm really thrilled with him," Kemp told Entertainment Weekly. "50 has done such a great job supporting him. They worked together extensively during Power, so 50 really knows him well and has done such a great job of supporting him and preparing him for this."
Michael Rainey Jr. says he learned a lot from Larenz Tate
In addition to 50 Cent and Clifford "Method Man" Smith, who portrays David McClean on Ghost, Rainey also says he learned a great deal from Larenz Tate, who stars as corrupted New York City Councilman turned professor Rashad Tate.
"It's always good to have the veteran presence on set because, beyond the roles and the show, we talk about a lot of different things as far as life goes and being in the entertainment business as a whole," Rainey told Essence. "We always get a lot of good knowledge from them, and it's a blessing to be around them. Especially Larenz (Tate), that's my guy right there." 
What is the status of 'Power Book V: Influence'?
In fact, fans hope to see more of Tate as the greedy politician in what is slated to be the final Power spinoff, Power Book V. Influence.
The series is supposed to focus on Rashad's second run for governor. However, Starz has not announced a production date for the series. "Who knows if you're gonna see him pop up somewhere," Tate told The Jasmine Brand. "The moment I know what's happening, y'all will know what's happening."
Variety has reported that despite multiple queries, a Starz representative could not confirm the project's status. Moreover, any new details or information still remain scarce.
Source: Read Full Article