The Late Late Show host James Corden shared his show opener featuring his rendition of Paul McCartney's "Maybe I'm Amazed." He made the song his own by titling his song, "Maybe I'm Immune" after Donald Trump announced he may be immune to COVID-19.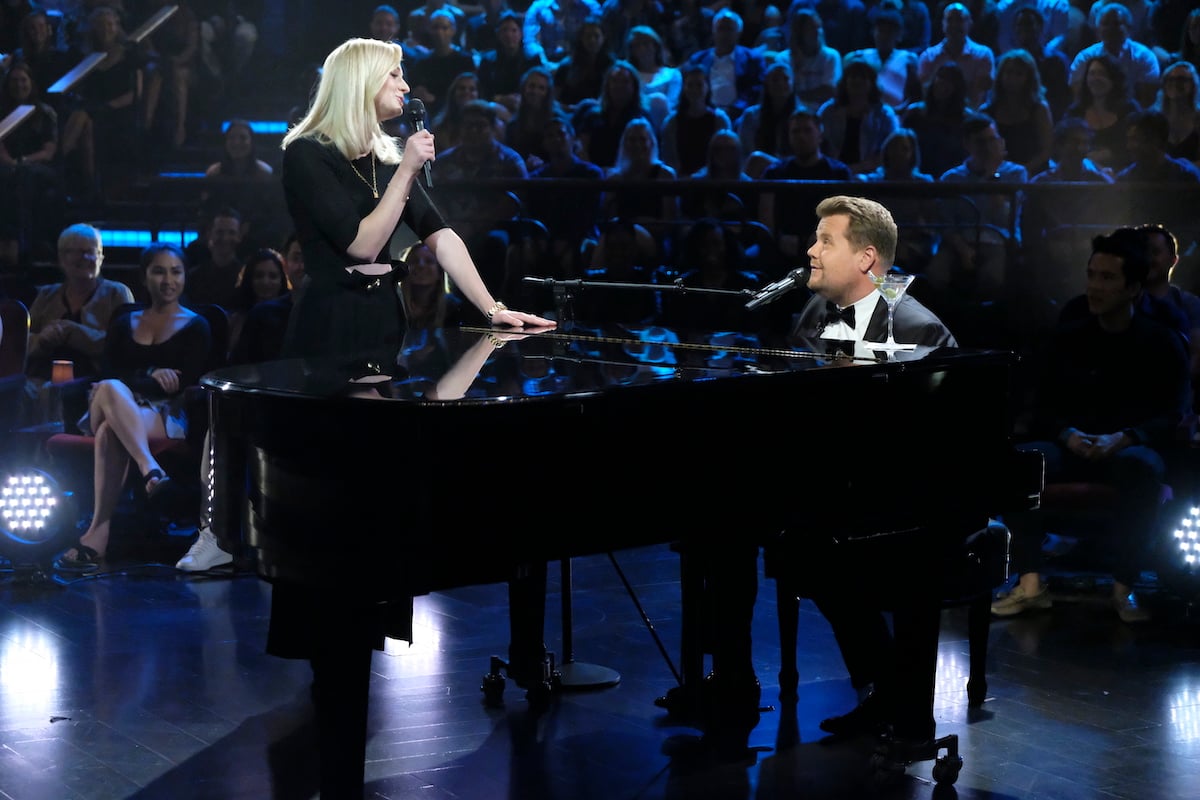 "Here is the opening of tonight's show," Corden tweeted along with the video of him expertly playing the piano and infusing the song with his own lyrics. The opener began with a clip from Trump's White House video when he shared he was feeling better after contracting COVID-19.
"I just left Walter Reed Medical Center and it's really something special," Trump said as Corden added emotional music in the background. "I learned so much about coronavirus. And I know there's a risk, there's a danger, but that's okay. And now I'm better and maybe I'm immune? I don't know."
'Maybe I'm immune because I'm feeling so alive'
"Maybe I'm immune because I'm feeling so alive," Corden began his song while sitting at the piano. "Just don't be afraid of the way I'm breathing." Medical experts noted that Trump's breathing appeared labored when he arrived at the White House and triumphantly removed his mask.
"This is a textbook example of increased work of breathing. In addition to using normal respiratory muscles (the diaphragm & those between the ribs that expand the chest cavity), 'accessory muscles' in his neck are kicking in to help draw a breath," Dr. Ilan Schwartz tweeted.
Corden continued his song by dogging Trump for the joyride he took while infected. Secret Service accompanied Trump in the vehicle and were reportedly frustrated for being put in the line of danger.
"I think there is a lot of frustration," J.J. Hensley, who used to work for the Secret Service told NPR. "Agents are already worrying about guns and knives and bombs. Now they have to worry about COVID-19."
'Maybe I just need some oxygen'
Corden also pointed out the confusion Trump's physicians have sown surrounding his condition. Attending physician Dr. Sean Conley repeatedly dodged specifics about Trump's condition, recently sharing he no longer has coronavirus symptoms.
"Maybe I'm a man and maybe I don't wear a mask because I don't care about others," Corden sang. "Science I don't really understand." Corden's video flashed back to Trump telling the press and doctors that disinfectant "Knocks it out in a minute. One minute. And is there a way we can do something like that by injection inside."
"Maybe I'm a man but maybe I'm just high from this experimental cocktail," Corden continued. "Maybe I just need some oxygen." Trump was reportedly given supplemental oxygen, the steroid dexamethasone, Regeneron's experimental antibody therapy, and remdesivir.
Corden also noted that Trump is lagging behind in the polls. "Maybe I'm afraid it's not fake news," he sang. Adding, Trump seems to be immune to all of his lies. "I shouldn't have downplayed [the virus]," he sang reminding viewers that Trump said the virus impacts "nobody."
"Maybe I'm afraid of the way that I might lose this," Corden sang. "Maybe on November 3 I just might lose this."
Source: Read Full Article