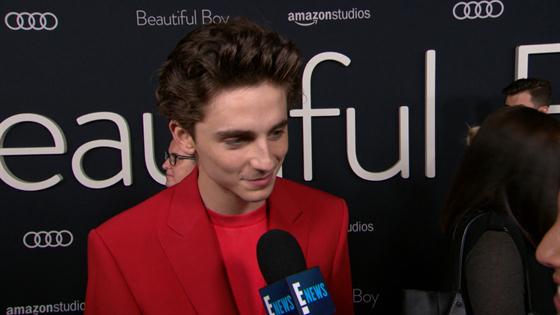 Fire up your Crock-Pot to make some chili and start stretching it out to do some parkour, it's time to celebrate The Office.
While any day is a good day to celebrate NBC's iconic sitcom, March 24 is especially relevant, as the series that made stars out of Steve Carell, John Krasinski, Mindy Kaling, Rainn Wilson and more premiered 15 years ago.
Viewers spent nine years in the Dunder-Mifflin office, falling in love with the relationships (Jim and Pam forever!), laughing at every single prank Jim pulled and crying with every departure. (We still lose it over Michael Scott's goodbye.)
While The Office ended its 201 episode run in 2013, the show and its characters remain as popular as ever, thanks to streaming services and .GIFs that just never get old. Talk about the best 9-to-5 ever.
Since the show went off the air (though a revival has reportedly been in the works), the paper-pushers have gone on to other projects, with one fan-favorite becoming one of Hollywood's hottest new directors and two of the stars teaming up for a hit podcast.
From Oscar nominations to podcasts to chili endorsement deals to Dancing With the Stars, find out what the cast of The Office is up to now…
Ron Adar / Echoes Wire/Barcroft Media via Getty Images
Zach Woods (Gabe)
What's he up to? Woods appeared opposite Meryl Streep and Tom Hanks in The Post and has been popping up everywhere from Ghostbusters to Playing House, in addition to starring HBO's hit comedy Silicon Valley, which wrapped up its celebrated six season run in December 2019.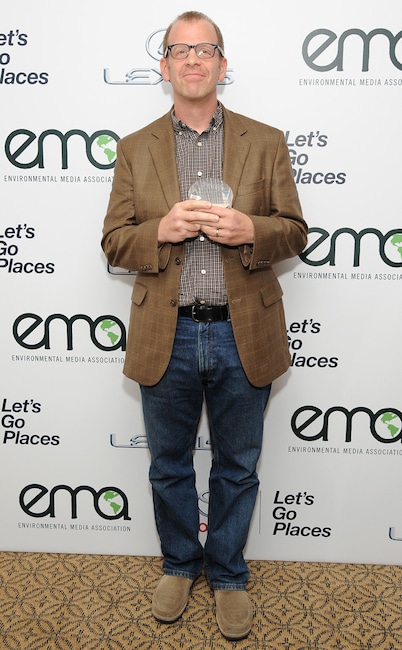 Angela Weiss/Getty Images for Environmental Media Awards
Paul Lieberstein (Toby)
What's he up to? Don't tell Michael, but did you know Toby was actually The Office's showrunner for several seasons?! Lieberstein was then brought in as showrunner for Fox's Ghosted and also served as an executive producer on HBO's The Newsroom. He also wrote and directed the comedy movie Song of Back and Neck.
He recently starred in a buzzworthy Super Bowl commercial for Fox, playing a Toby-esque character who tries to prevent people from taking the day off work for a new holiday, "Super Monday." Typical Toby.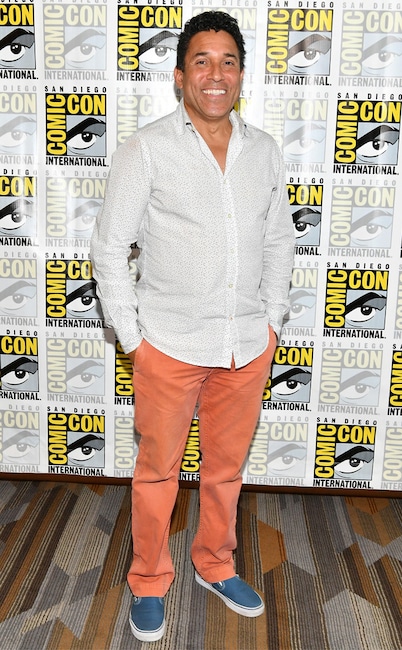 Dia Dipasupil/Getty Images
Oscar Nunez (Oscar)
What's he up to? Nunez has appeared on Baywatch, Shameless, People of Earth and The 5th Quarter and recently starred on Netflix's comedy series Mr. Iglesias.
Article continues below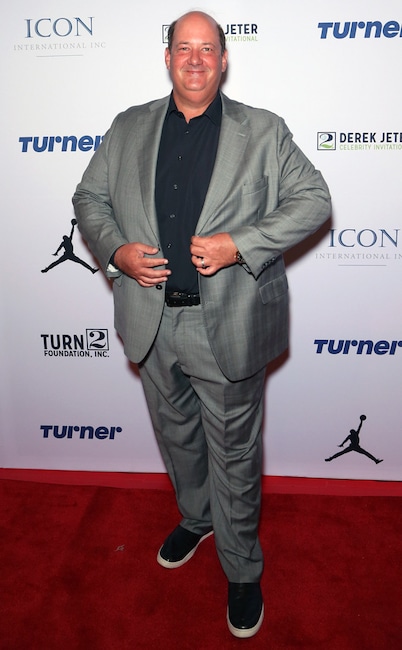 Gabe Ginsberg/FilmMagic
Brian Baumgartner (Kevin)
What's he up to? Aside from making Kevin's famous chili? (Seriously, it landed him a sponsorship deal with Bush's Beans!) The actor has kept busy with roles on Hand of God, Good Behavior, Life in Pieces, and The Goldbergs.
In 2014, Baumgartner married Celeste Ackelson, and the couple welcomed their first daughter Brylee in 2015. Baumgartner was previously married to Julia Fisher, with whom he has one child.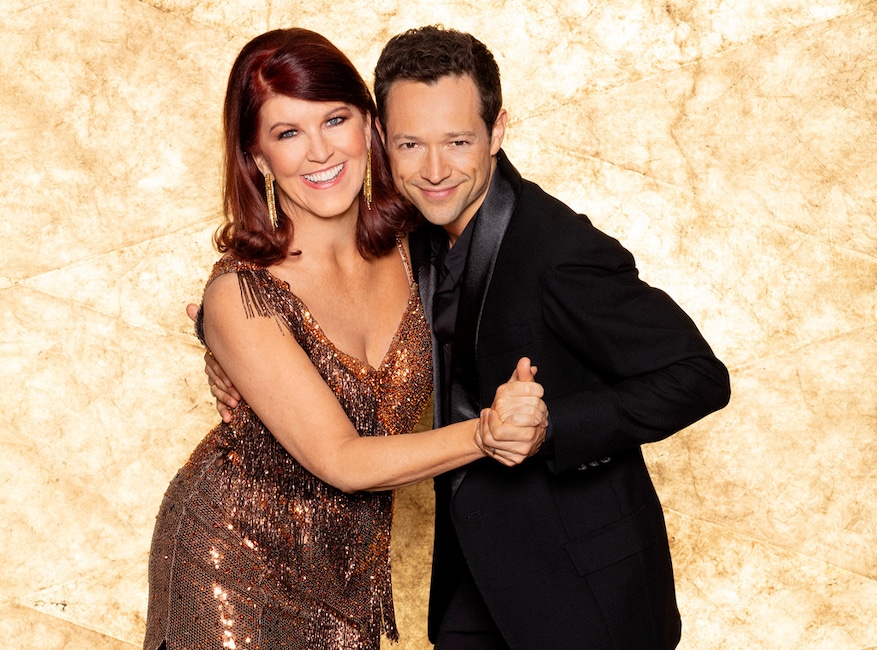 ABC
Kate Flannery (Meredith)
What's she up to? Flannery has appeared on shows such as All Night and Aussie Girl and has also voiced characters on Steven Universe and OK K.O.! Let's Be Heroes. You can often see her performing in her musical comedy duo The Lampshades (which we highly recommend if you ever get a chance).
In the fall of 2019, she competed on Dancing With the Stars, ultimately coming in seventh place with partner Pasha Pashkov.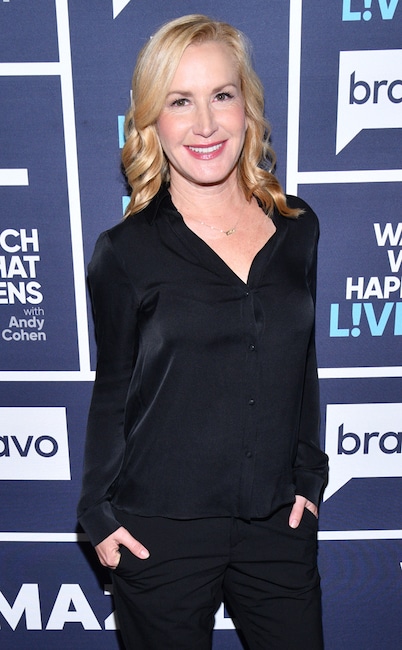 Charles Sykes/Bravo
Angela Kinsey (Angela)
What's she up to? Kinsey appeared in the canceled Netflix series Haters Back Off and in 2018, had a recurring role on Fresh Off the Boat. She'll next appear in Netflix's Never Have I Ever, which was created by Mindy Kaling, and as the host of Be Our Chef, her cooking competition show for Disney+.
In October 2019, Kinsey and co-star Jenna Fischer teamed up to to host their own podcast about the show, Office Ladies. Each week, the two rewatch an episode and share memories, as well as welcome special guests.
Kinsey married Joshua Snyder in 2016, telling Martha Stewart Weddings, "Our wedding was more than just two people coming together, it was a family coming together. Josh and his sons and my daughter and I. We were so proud of our children. They each wrote something to say during the ceremony."
Article continues below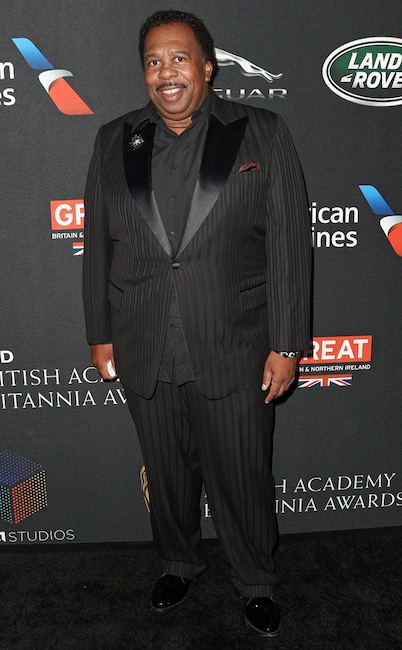 Frederick M. Brown/Getty Images
Leslie David Baker (Stanley)
What's he up to? Leslie David Baker has been acting consistently since The Office wrapped, most recently popping up on Raven's Home and Ryan Hansen Solves Crimes on Television. He was in 2018's The Happytime Murders. He also portrays Rufus on Disney Junior's Puppy Dog Pals.
Amanda Edwards/Getty Images
B.J. Novak (Ryan)
What's he up to? He appeared on 2016's The Founder, The Mindy Project, and The Newsroom, and also played himself on Crazy Ex-Girlfriend.
Shortly after The Office ended, Novak released his book of short stories, One More Thing: Stories and Other Stories, which spent weeks on the New York Times Bestsellers List. Later the same year, he released a children's book, The Book With No Pictures. In 2015, it was reported that Novak and Mindy Kaling, his former girlfriend and best friend, were teaming up to write a book together.
Novak was working on a secret Blumhouse horror film called Vengeance when production was halted due to the Coronavirus pandemic.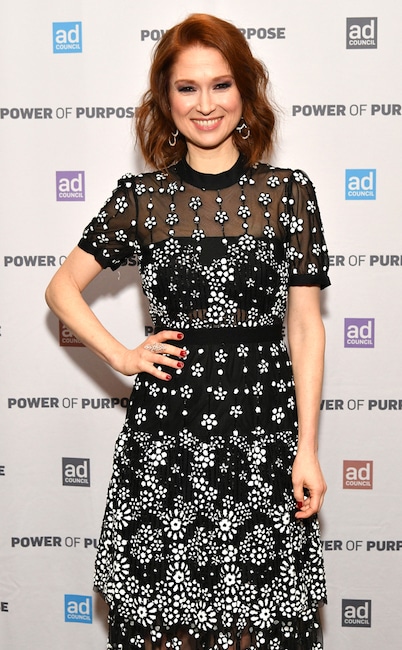 Dia Dipasupil/Getty Images
Ellie Kemper (Erin)
What's she up to? Oh nothing, just starring in her very own critically acclaimed Netflix show called Unbreakable Kimmy Schmidt, which ended its celebrated run in January 2019. She also does some cartoon voices on shows like Sofia the First and movies such as The Secret Life of Pets and its sequel. She also penned the book My Squirrel Days.
In late 2019, Kemper gave birth to her second child, a son named Matthew who joins big brother James, with husband Michael Koman.
Article continues below
Frederick M. Brown/Getty Images
Craig Robinson (Darryl)
What's he up to? After saying goodbye to Darryl, Robinson went on to star in several movies, including This Is the End and Sausage Party, and took on roles on Fox's canceled Ghosted (starring opposite Adam Scott) and Brooklyn Nine-Nine.
Most recently, Robinson co-starred in the critically acclaimed drama Dolemite Is My Name and voiced a character in Dolittle. And he's set to join the cast of FX's comedy What We Do In the Shadows when it returns for its second season.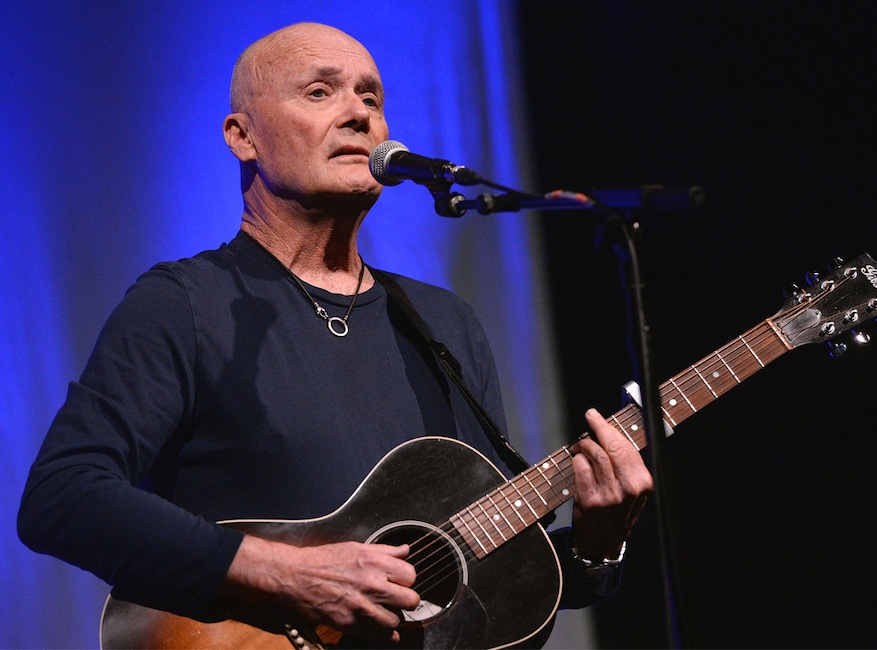 Scott Dudelson/Getty Images
Creed Bratton (Creed Bratton)
What's he up to? More than you might realize. He's been working steadily as an actor since The Office ended, and he currently had a couple movies in which he played "Quarrelsome Saloon Guy Town 2" and "Cowboy Guy." Bratton is also a musician, recently releasing an album titled "While the Young Punks Dance," and tours the world with his music and comedy show.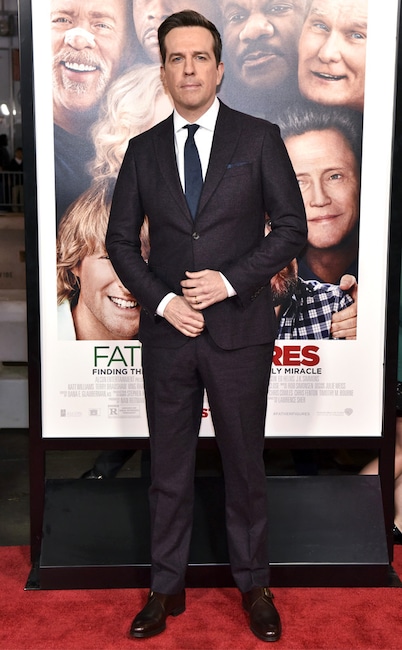 Rodin Eckenroth/Getty Images
Ed Helms (Andy)
What's he up to? Helms appeared in the successful Hangover movies and the 2013 remake of Vacation, and does TV work as well, including his upcoming NBC show True Story, which he will host along with Randall Park, that highlights ordinary people with extraordinary stories. He co-stars opposite Taraji P. Henson in the upcoming Netflix comedy Coffee & Kareem.
Article continues below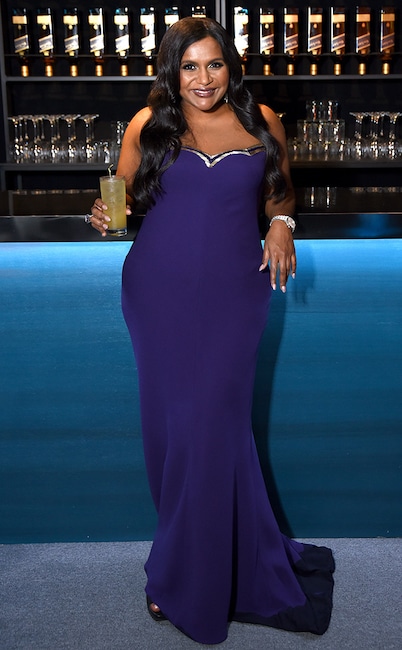 Presley Ann, Getty Images
Mindy Kaling (Kelly)
What's she up to? Oh, just becoming one of the most in-demand creators in Hollywood! Her beloved show The Mindy Project aired from 2012 to 2017. She also created and co-starred in Champions on NBC, and the movie Ocean's Eight, and co-created a Four Weddings and Funeral series for Hulu, which premiered in 2019. Most recently, she appeared on The Morning Show and co-created and produced Netflix's upcoming young adult series, Never Have I Ever.
In 2017, Kaling welcomed her first child, a daughter named Kathleen, choosing not to reveal the identity of the father.
After dating during their time working on the show, Kaling is still BFFs with BJ Novak, with the pair recently attending the 2020 Oscars together. He's also Kathleen's godfather.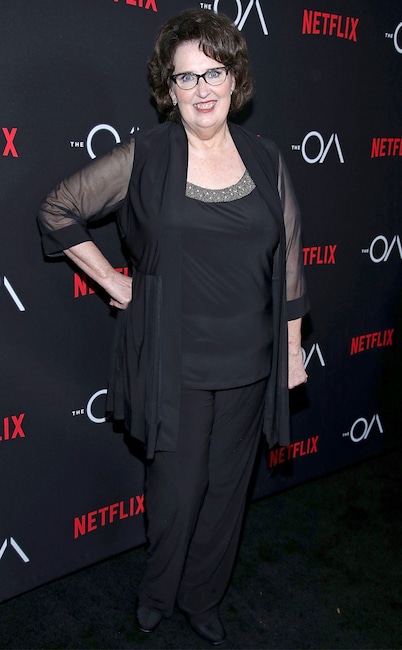 Randy Shropshire/Getty Images
Phyllis Smith (Phyllis)
What's she up to? After voicing the character of Sadness to perfection in the 2015 animated hit Inside Out (with co-star Mindy Kaling voicing Disgust), Smith went on to star in Netflix's mysterious The OA.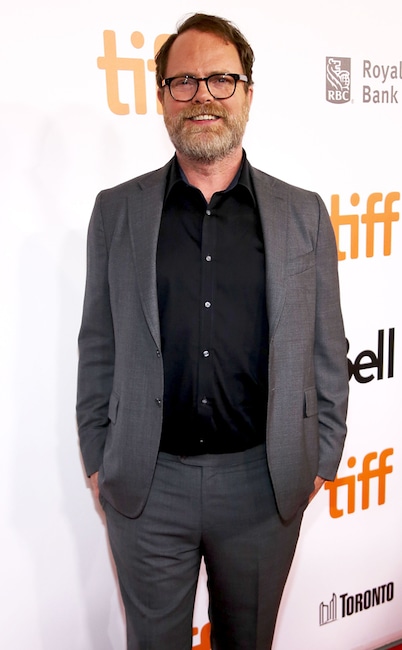 Isaiah Trickey/FilmMagic
Rainn Wilson (Dwight)
What's he up to? After NBC passed on a possible Dwight-centric spinoff, Wilson went on to star on Fox's short-lived Backstrom and has made appearances on Star Trek: Discovery and Mom. He also provides the voice for Lex Luthor for animated direct-to-DVD DC Comics movies. His new series for Amazon Prime, Utopia, premieres later this year.
And February 2020, it was announced that Wilson will star in Amazon Prime's The Power, a thriller about teenage girls all over the world suddenly develop the power to electrocute people.
Article continues below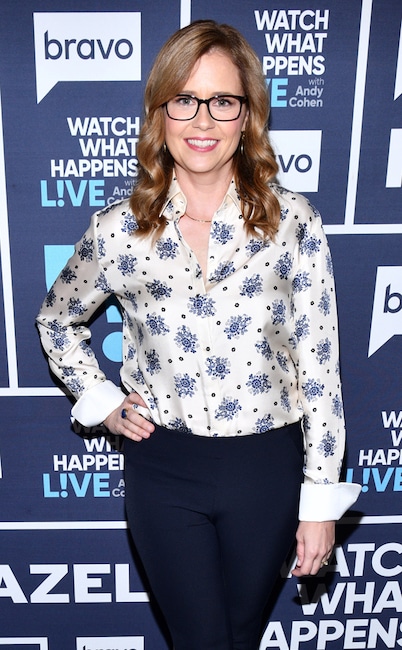 Charles Sykes/Bravo
Jenna Fischer (Pam)
What's she up to? Fischer starred opposite Oliver Hudson in the ABC sitcom called Splitting Up Together, which was canceled in 2019.
Fischer published her first book in 2017, with Steve Carell writing the introduction to The Actor's Life: A Survival Guide. Last year, Fischer teamed up with former co-star Angela Kinsey for the popular podcast Office Ladies, dedicated to the iconic series.
She's been married to screenwriter Lee Kirk since July 2010 and they have two children together, a son named Weston, 8, and a daughter named Harper, 5.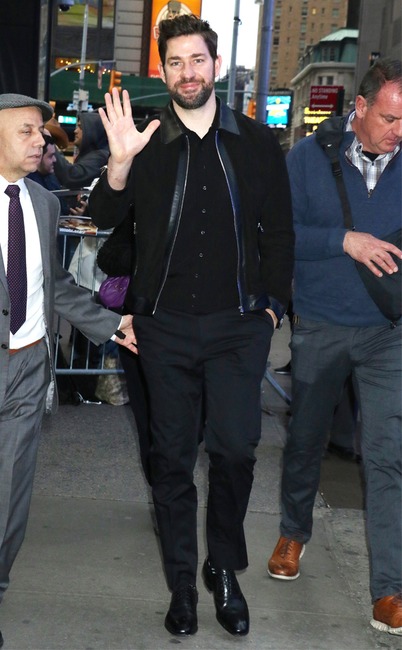 MediaPunch/Shutterstock
John Krasinski (Jim)
What's he up to? A Quiet Place, which the man behind the beloved Jim Halpert, starred in and directed (alongside his wife Emily Blunt) was a huge surprise hit in 2018, with the highly anticipated sequel's release being delayed due to the Coronavirus pandemic.
On the TV side of things, Krasinski plays the titular (and legendary) Jack Ryan in the hit Amazon Prime series, which he also serves as a producer on and was renewed for a third season. Through his production company, Krasinski served as an executive producer on Lip Sync Battle and 2016's critically acclaimed film Manchester By the Sea.
After they got married at George Clooney's Como estate in 2008, Krasinski and Blunt welcomed two daughters: Hazel, 6, and Violet, 3. They are one of Hollywood's most beloved couples, counting the Clooneys, Jennifer Aniston, Jimmy Kimmel, Blake Lively and Ryan Reynolds and more among their close friends.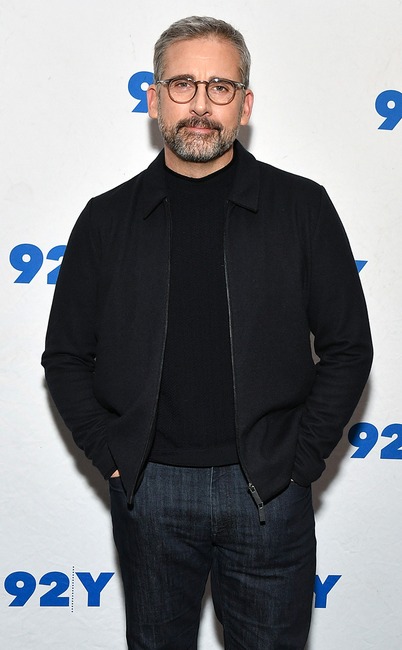 Dia Dipasupil/Getty Images
Steve Carell (Michael)
What's he up to? After playing one of TV's most popular and beloved characters, Michael Scott, Carell has gone on to become one of Hollywood's most in-demand actors, both in movies and TV.
Carell made his big return to TV in Apple TV+'s The Morning Show, starring opposite Reese Witherspoon and Jennifer Aniston, with his work earning him an Emmy nomination. And his next TV show, Netflix's Space Force, which he also serves as an executive producer on, debuts this year.
When it came to movies, Carell has favored dramas, starring in films such as Beautiful Boy, The Big Short, Battles of the Sexes, Welcome to Marwen and Vice. In 2014, he was nominated for an Oscar for his dark turn in Foxcatcher.
Article continues below
In the mood to watch The Office now? Watch old episodes right here.
Source: Read Full Article