HBO's horror series The Outsider has brilliantly delivered one of the most terrifying stories ever told. With a stellar cast, including Jason Bateman, Ben Mendelsohn, and Cynthia Erivo, the series has captivated fans for the last eight weeks. It's one of those shows you just quite can't get enough of, which is why fans are wondering how many episodes of The Outsider are left.
[Spoiler alert: This article contains spoilers for The Outsider episodes 1 – 9.]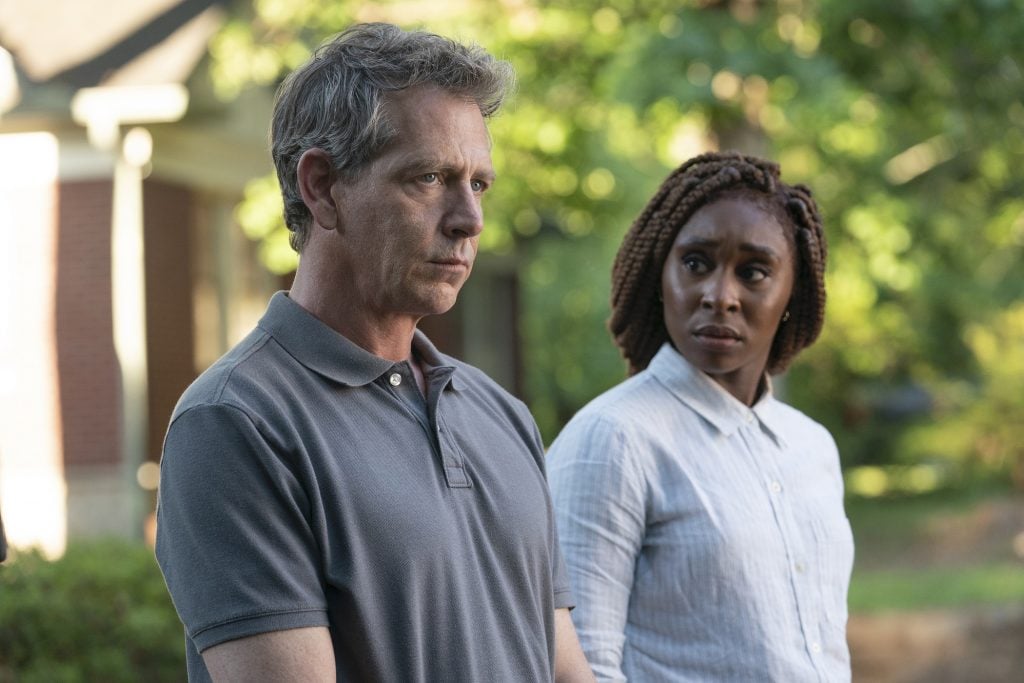 'The Outsider' episode count
With a monster as elusive as El Cuco, it's hard to predict when and how he'll strike again. And it's the mysterious nature of the show that has viewers hooked. But will all the drama coming to a head, there's not much more of the story to tell. 
As of now, there is only one episode of The Outsider left, which airs Sunday, March 8.  The miniseries has a total of 10 episodes, and after the finale, the show will remain on HBO for viewers to watch. The first and second episodes aired back-to-back on Jan. 12, which is why the show had an eight-week run versus a 10-week – 10-episode run.  
What is 'The Outsider' about?
HBO's The Outsider is an adaptation of Stephen King's 2018 novel of the same name. The show starts out with the horrific murder of Frankie Peterson, a young boy whose mauled body is found in a wooded park. Upon investigation, Detective Ralph Anderson (Ben Mendelsohn) finds DNA evidence that points to local little league coach Terry Maitland (Jason Bateman).  
But Ralph also uncovers evidence that puts Maitland in another city at the time of the murder. Just before his trial, Maitland is shot and killed by Frankie Peterson's brother. Just before he dies, Maitland tells Ralph he's innocent, which gives the detective motivation to find the truth. 
Ralph teams up with Maitland's lawyer who brings investigator Holly Gibney (Cynthia Erivo) in to help. She discovers that the killer is a shapeshifting monster called El Cuco who feeds on children and the subsequent pain he causes. Eventually, Ralph, Holly, and the rest of the investigators track El Cuco down and try to stop him once and for all. 
What can viewers expect from 'The Outsider' finale?
With episode 10, "Must/Can't," The Outsider story will come to an end. So far, Holly is doing a great job of keeping El Cuco on his toes, and it looks like Ralph is finally falling in line.
But with his trusty sniper sidekick Jack Hoskins (Marc Menchaca) at his side, El Cuco doesn't plan on going down without a fight. There have already been plenty of casualties at the hands of this tear-drinker, and it looks like there will be a few more during the finale. 
In a trailer for the final episode, it looks like Terry Maitland's wife is finally getting justice for her husband. Holly and Ralph come face to face with the monster they've been hunting, and an explosion kills at least one person at the cave site.
The final episode of The Outsider airs Sunday, March 8 at 10 p.m. ET on HBO.
Source: Read Full Article