No matter where you are or where you're from, chances are you have heard of or seen the CBS show "NCIS." The show premiered in 2003 and has remained super popular for the past 15 years, with syndication deals throughout the world, according to Deadline. Currently in its 19th season, the series has launched multiple spinoffs, including: "NCIS: Los Angeles," "NCIS: New Orleans," and a newly announced "NCIS: Hawaii," The Hollywood Reporter said. Obviously, fans can't get enough of the crime show or its characters. However, not all of the storylines or character departures throughout the show's long history have made sense.
One of the more confusing departures in the show's history involved Adam Jamal Craig, who played Dominic "Dom" Vail — a probationary agent and technical specialist — on "NCIS: Los Angeles." Craig was one of the main show's original cast members, but he did not last long on the spinoff. Find out why he left "NCIS: Los Angeles" below.
Producers wanted to shake things up with Adam Jamal Craig's character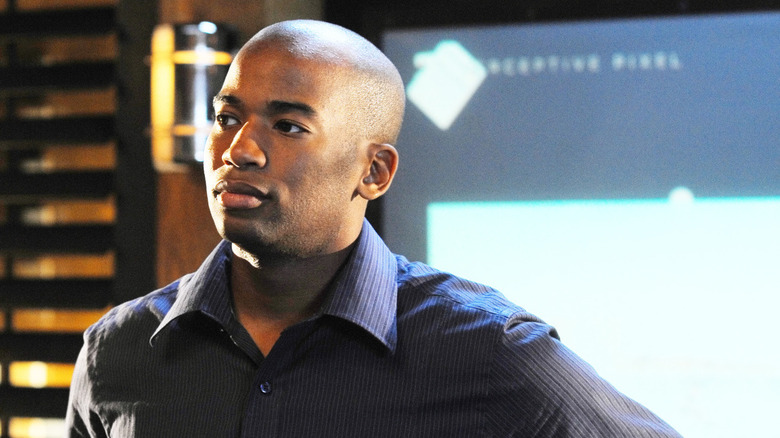 When the "NCIS: Los Angeles" spinoff premiered in 2009, Adam Jamal Craig played a series regular named Dominic "Dom" Vail. The character appeared in 13 episodes before getting kidnapped, which put the character on hiatus. At the time, Craig's character development was a shock to many fans, who expected him to have a long future on the spinoff, but executive producer Shane Brennan had other ideas.
In an interview with Entertainment Weekly in 2010, Brennan said that none of the cast members were safe from being written off. "The audience is meeting a whole bunch of characters, and you get the opportunity to play around with them. I'm a great believer in playing with the audience's expectations," he said. "It's about making it as different and fresh as often as you can. And I certainly took that approach with this first season … I want them to know that nothing is sacred. And the cast is aware that this is the game I play. No one's safe."
Brennan also called Craig "extremely professional" upon learning about his character's fate. Still, it definitely stings when an actor is out of a job, but Craig took the news with his head held high.
Adam Jamal Craig understood why his character was killed off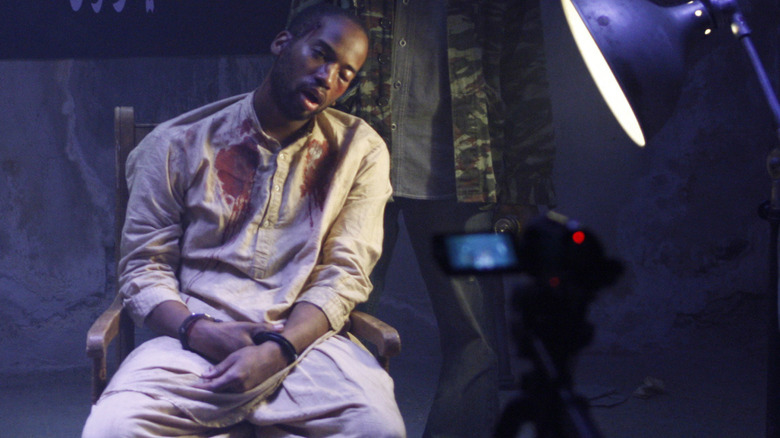 According to Distractify, Adam Jamal Craig's character Dominic "Dom" Vail was killed off in the episode titled "Past Lives," after he was shot multiple times while saving Sam, played by LL Cool J. Like audiences, Craig was surprised about his character's fate, telling Entertainment Weekly, "I had big hopes for Agent Vail, so, naturally, it took me by surprise. But I have complete trust and respect in Shane's vision for the characters and the world he created." He added, "It has been an incredible experience working with such a talented cast and crew."
Daniela Ruah, who played Kensi Blye and was partnered alongside Craig in the series, was also taken aback by how the storyline unfolded. "I didn't know it was going to happen; I was surprised," she told TV Guide of Craig's departure. "But just like on the original 'NCIS,' you never know who's going to stay and who's going to go. For the audience, it's crazy and keeps people hooked on. For [the cast], it can be a little scary here and there."
Although Craig was written off the show, the storyline moved on seamlessly without him. Marty Deeks (played by Eric Christian Olsen) was introduced and permanently took his place after Vail was killed.
Source: Read Full Article