Ahead of Season 2's Netflix launch, look at what the O.G. contestants are up to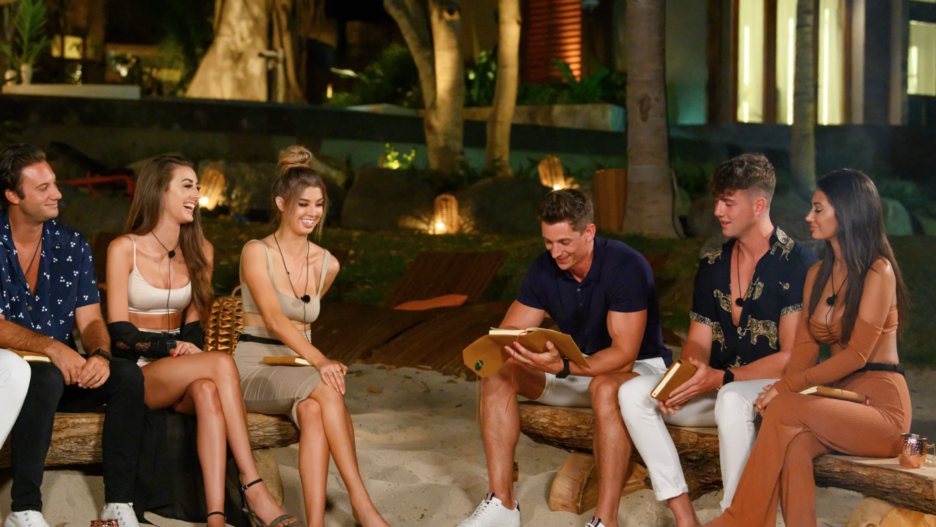 Netflix
While most of the couples who paired up on Season 1 of "Too Hot to Handle" have since split, the Netflix dating series launched several of its contestants into stardom (or at least semi-stardom). Ahead of Season 2's debut on June 23, let's take a look at where those O.G. hotties are now.
Francesca Farago
Despite announcing her breakup with Harry last year — a couple that cost the cast $32,000 — Farago has built up her personal brand on Instagram and YouTube. Following her time on "Too Hot to Handle," Farago founded "Farago the Label," a sustainable swimsuit brand that reflects her "love of fashion, travel and veganism."
Harry Jowskey
After his highly publicized split from Farago (he did propose to her with a candy ring via Zoom, after all), Jowskey moved to Los Angeles to ingrain himself in the YouTuber and influencer community. He's appeared twice on Barstool Sports' hit podcast "Call Her Daddy," and he even started his own YouTube channel and podcast called "Tap In w/ Harry Jowskey." He also launched a clothing brand called "Naughty Possums," a nickname he was known for using during his time on the show.
Chloe Veitch
Although Veitch didn't have much of a financial boost from her time on the show, only earning $10.50, she launched her YouTube channel in 2020 and gained over 40,000 subscribers. The U.K. native also landed a role on Season 2 of Netflix's "The Circle."
Sharron Townsend
After splitting with Rhonda, Townsend — who had a brief role in 2018's "Creed II" — has expanded even more into acting and modeling. Since the show, he's appeared in a music video for Ari Lennox and J. Cole and boosted his Today I Smiled Project, which encourages small acts of kindness.
Matthew Smith
Better known as "Jesus" on the show for his flowing locks, the former "America's Next Top Model" contestant did, in fact, play the role of Jesus in a short film called "The Commissioning." Smith has also assumed the role of COO for multimedia company Dream Katchers Enterprise.
Rhonda Paul
Paul, who revealed on the show that she's a single mom, owns a jewelry shop called PureluXX. The "Too Hot to Handle" alum has also gained over 800,000 followers on Instagram.
Nicole O'Brien
Although O'Brien didn't find love during her time on the show, she has since launched a music career, with her first single reaching No. 1 on the iTunes charts in her native Ireland. 
David Birtwistle
The former semi-professional rugby player has continued his career as a fitness instructor and founder of a coaching company called Endeavor Life.
Source: Read Full Article